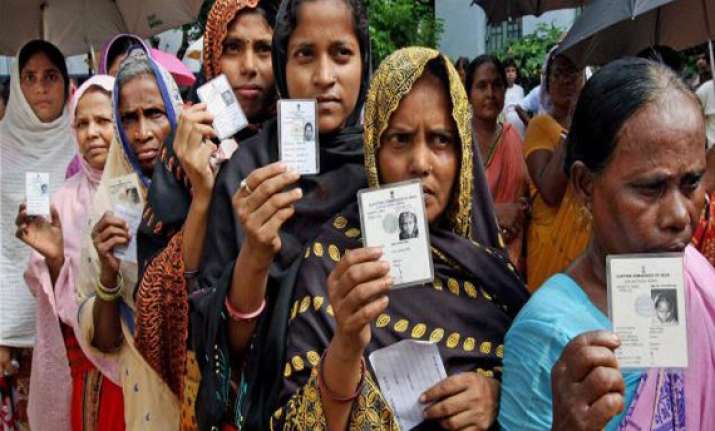 Kolkata: Nearly 79 per cent votes were cast at the close of polling today in the first of the five-phase Lok Sabha elections in West Bengal, which will determine the electoral fate of 47 candidates. "On an average 78.89 per cent of the 60,33,310 voters cast their votes in Coochbehar, Alipurduar, Jalpaiguri and Darjeeling in north Bengal," state's Chief Electoral Officer Sunil Gupta said here.
Till 6 pm voter turnout in Coochbehar was 78.45 per cent, 80.13 per cent in Alipurduar, 79.75 per cent in Jalpaiguri and 77.85 per cent in Darjeeling. The CEO said that the turnout figure might go upto 83 per cent, since there were queues in many booths.
The voter turnout was less than the last Lok Sabha election in 2009, which had witnessed 80.85 per cent on an average.
Prominent candidates whose electoral fortunes were locked in EVMs were GJM-backed BJP candidate S S Ahluwalia and Trinamool Congress nominee Baichung Bhutia from the Darjeeling parliamentary seat, RSP sitting MP Manohar Tirkey from Alipurduar and CPI(M)'s Mahendra Roy in Jalpaiguri.