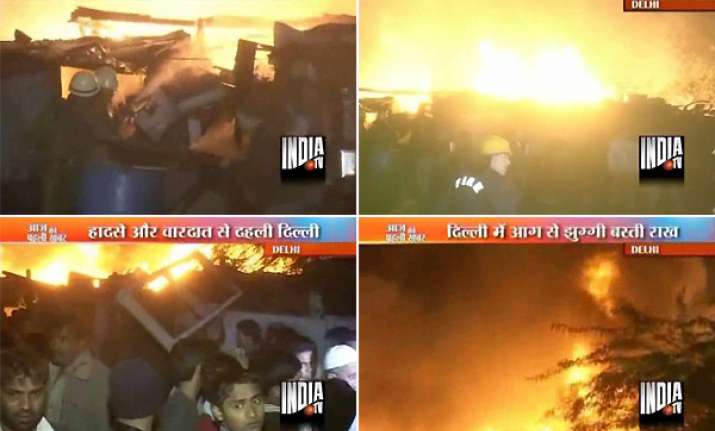 New Delhi, Dec 12: A devastating fire completely gutted nearly 500 slum tenements in Delhi's Mata Sundari area  early Monday morning.

The fire spread to the nearby furniture market gutting several lakhs of rupees worth goods.

The fire was first noticed in two slum huts at around 2 am. Fire brigade was called in and 22 fire tenders worked for nearly five hours to douse the flames.

The entire slum area was evacuated with people running helter-skelter with their valuables.