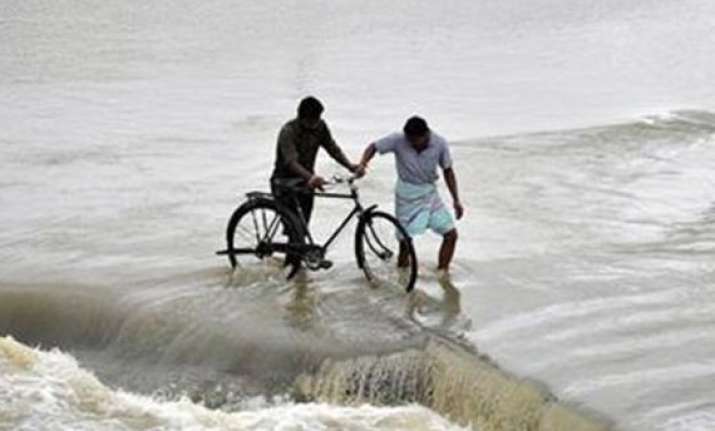 New Delhi: The Indian Navy has kept teams of personnel ready for relief and rescue operations as cyclone 'Hudhud' approaches the Andhra Pradesh and Odisha coasts, a navy official said Friday.
The naval base at Vishakhapatnam has kept on stand-by 30 diving teams of 10 personnel each ready with inflatable Gemini crafts and associated equipment.
"Some 20 rescue teams of 10 personnel each are on stand-by and two ships with medical stores are also on stand-by," the official said.
"Medical teams with requisite medical equipment, four helicopters and two fixed wing aircraft are also on stand-by," he said.
The navy has also kept ready three diving teams at Chilka lake in Odisha while two teams are at Kolkata.
On high alert, the National Disaster Relief Force (NDRF) has mobilised 35 teams in various parts of Andhra and Odisha.
Home Minister Rajnath Singh reviewed the situation Friday.
'Hudhud' is likely to hit the coasts of Odisha and Andhra Pradesh Oct 12.