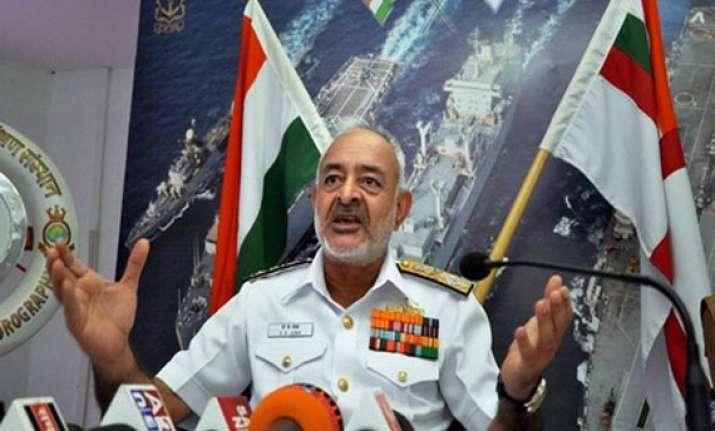 New Delhi: Navy chief Admiral D.K. Joshi will visit the naval dockyard in Mumbai where an explosion rocked an Indian Navy submarine that caught fire, informed sources said.
"Navy chief will be visiting the dockyard," sources said.
Sources said that the navy chief is expected to visit the dockyard on Wednesday and take stock of the situation.
Sources added 18 sailors were feared to be trapped in the vessel.
Earlier, a navy spokesman confirmed that an incident of fire was reported "in one of the Indian naval unit in naval dockyard Mumbai".
Naval and civil fire tenders were pressed into service to bring the fire into control.
A huge explosion accompanied by a fire rocked INS Sindhurakshak submarine, docked in the high security Naval dockyard.
The cause of the explosion and blaze, as well as the extent of damage to the submarine and naval properties, is still not known.