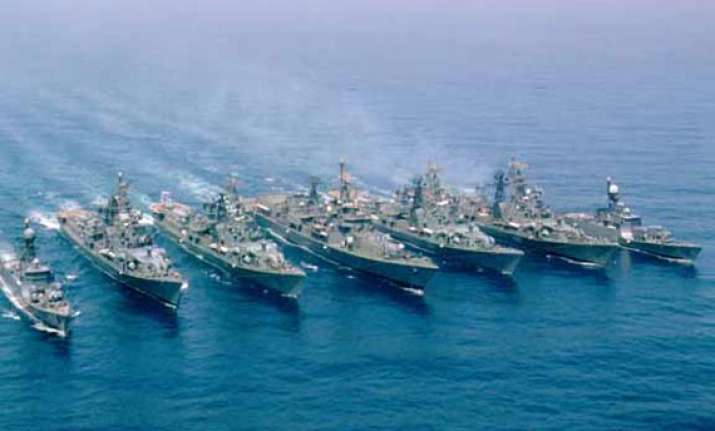 New Delhi, May 24: Expanding its combat assets by inducting several new platforms including nuclear submarines, fighter planes and aircraft carriers, the Navy has decided to almost double the size of its manpower in next 15 years.
The Navy has also decided to give B.Tech degrees to its officers to handle the high end technology being inducted into the force and the first batch of its officers with these degrees will pass out from the Indian Naval Academy (INA) in Kerala tomorrow.
"The present strength of Navy today is over one lakh personnel including 8,700 officers, 50,000 sailors and 43,000 civilians. In next 15 years, we plan to increase the numbers to 1.80 lakh with 10,600 officers, 85,000 sailors and 75,000 civilian work force," Navy's Human Resources in-charge Rear Admiral Sachin Ghormade said.
He was briefing the media on Navy's plans to upgrade the educational standards of its young officers at the INA in Ezhimalla in Kerala.
Asked if the size of the fleet would also be doubled, he said, "The manpower perspective plan and the maritime capabilities perspective plan have been gelled together for the purpose."
Under the maritime capabilities perspective plan, the Navy caters for the increase in the size of its fleet including warships, submarines, aircraft carriers, fighter aircraft and other war-fighting equipment.
In the near future, the Navy has plans of inducting around 20 maritime reconnaissance aircraft, over 12 conventional diesel-electric submarines, around three new nuclear submarines, three aircraft carriers and a large number of warships and fighter aircraft including the Russian MiG-29s and the Light Combat Aircraft (LCA).