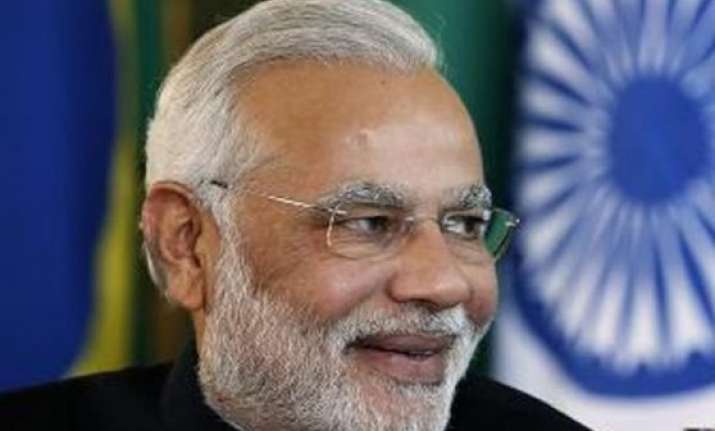 New Delhi: It's been a clean-up week in central government offices with cobwebs being cleaned up, corridor clutter removed, old furniture discarded or overhauled, and office environs spruced up, tidied and polished like never before.
Prime Minister Narendra Modi will now symbolically wield a broom and reach out to all Indians to make cleanliness a mass movement by launching the 'Swachh Bharat Abhiyan' (Clean India Mission).
Its launch on October 2, the birth anniversary of Mahatma Gandhi, has a lot of significance as Father of the Nation had a penchant for cleanliness in his personal habits and sought to promote it in his environs in every way.
Modi intends to involve every citizen in the task of cleanliness.
India fares poorly in access to toilets, especially in its semi-urban and rural areas, while its urban areas face problems related to hygiene and poor sanitation standards. Garbage disposal and hygiene standards in many commercial establishments leave much to be desired.
According to Census 2011, only 32.70 per cent of rural households had access to toilets.
According to a United Nations report released this year, India continues to have the largest number of people in the world defecating in the open.
Bindeshwar Pathak, founder of Sulabh Sanitation and Social Reform Movement, said Indians were clean as individuals but had 'nasty habits' as a community in matters of sanitation.
"People spit betel juice, throw waste on roads, women at times throw household waste near their homes, shopkeepers dump garbage on roads after closing their establishments," Pathak said.
"The responsibility of cleaning is only with the municipal staff," he said.
"Naturally, there will be dirt and squalor," he added.
Most people feel that since Modi was giving a personal push to sanitation, it would have an impact.
Apart from steps to end open defecation, the Modi government has to initiate measures towards effective solid waste management, bring about a behavioural change in people regarding sanitary practices and improve health parameters.
States too are deciding their programmes for October 2.
Kerala Minister for Municipalities Manjalamkuzhi Ali said the state will launch a campaign on October 2 to collect plastic.
"We expect to get about 1,000 tonnes of plastic and it would be sent to plastic processing factories," Ali said.
Modi has made 'Clean India' a top priority - speaking about it at all his major speeches, including his Independence Day address.
He has said that a 'clean India' will be the best tribute to Mahatma Gandhi on his 150th birth anniversary in 2019.
Modi will visit Rajghat - the memorial to Mahatma Gandhi – on October 2 to pay his respects and later visit a Dalit colony. He would visit India Gate and launch the nationwide mission.
In his message to coincide with the launch of cleanliness campaign week Sepon September 25, Modi urged each citizen to devote at least 100 hours a year (two hours every week) towards cleanliness.
"On October 2, I myself will set out with a broom and contribute towards this pious task," Modi said.
He appealed to political and religious leaders, mayors, sarpanches and captains of industry to wholeheartedly engage in the task of cleaning up homes, work places, villages, cities and surroundings.
The ministry of drinking water and sanitation sought the participation of states in the Swatchh Bharat campaign.
The decision to launch the mission October 2 may have caused some heartburn as government servants would be expected in their offices on a public holiday to take a cleanliness pledge.
For students, required to come to schools, Gandhi Jayanti will not be a holiday they are used to.
The Delhi government has asked all government and government-aided schools to function for two hours on October 2 to ensure active participation by students in the launch of mission.
Various government departments and institutions such as Delhi Metro have initiated steps to improve sanitation as part of cleanliness campaign. The central government is observing cleanliness campaign week from September 25 to October 2.
Pathak said, "India will be clean in next five years as the Prime Minister has himself decided to pick the broom."