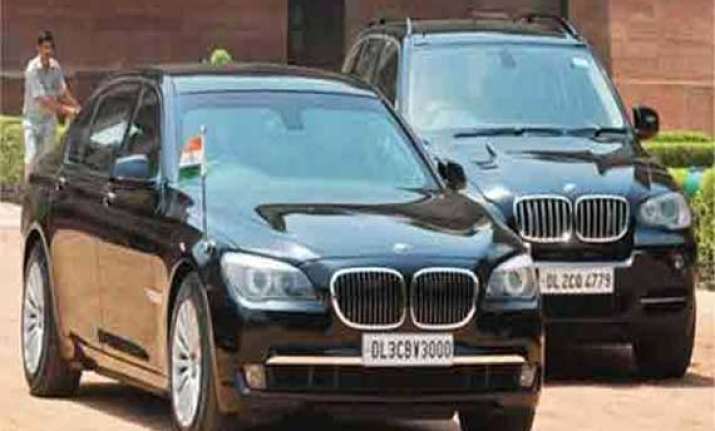 New Delhi: The SHO of Hauz Khas in south Delhi has been sent to the district lines for trying to enter a road cordoned off as part of Prime Minister Narendra Modi's route on Wednesday evening.
He even hit the official vehicle of an Assistant Commissioner of Police (ACP) and a PCR van with his Swift Desire car.
The ACP immediately flashed a message on the wireless set. After some time a PCR van stationed on Safdarjung Road spotted the vehicle and they started chasing it.
The driver was later stopped by a traffic cop at the Safdarjung Road traffic signal.
The errant SHO came out of his car and reportedly questioned the authority of the traffic cop.
Although the officer, Inspector Neeraj Kumar, argued that the PM's convoy had passed 10 minutes earlier, he has been asked to explain his conduct.  
The whole episode unfolded around 8.10pm on Wednesday when traffic movement was stopped for the PM's security route around Lutyens' Zone's Race Course Road-Safdarjung Road intersection.
Kumar was driving towards Safdarjung Hospital in his Swift Dzire car.
After getting off the Safdarjung Flyover, he had to wait amid the traffic that was held up for the PM's convoy to pass.
He was stopped when he tried to force his way through. An ACP and an inspector of the security unit told him that the restrictions were still in place and that he should wait.
The staff posted on the route alleged that Kumar misbehaved with them but Kumar claimed he only responded to their "unreasonable" behaviour.
Eventually the SHO reportedly fled from the spot and went to his police station and made a diary entry to clear his name.
Senior officers are looking into the allegations made by both sides.