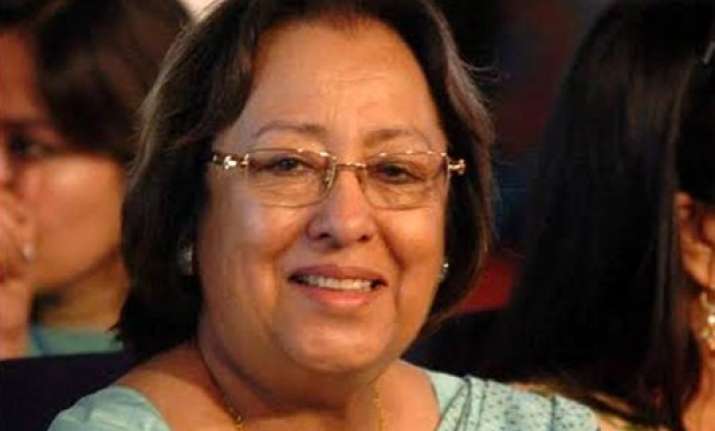 Shimla: Union Minister for Minority affairs, Dr Najma Heptulla today launched 'Swachh Bharat' mission from Mahatma Gandhi's statue at historic Ridge Maidan here this morning.
Heptulla was joined by state Rural development Minister Anil Sharma, BJP MP Varinder Kashyap, MLAs, school children and members of local organisations.
It was "brooms all the way" as the campaign was simultaneously started in offices, institutions, streets and all the localities and people of all hues participated in sweeping the areas with brooms.
The chief secretary, P Mitra administered "cleanliness pledge" to officers and employees at the state secretariat and similar pledges were administered to employees at other offices, Himachal University and educational Institutions. Additional Chief Secretary V C Pharka,Principal Secretary Forest Tarun Sridhar and other senior officers and employees participated in the cleanliness drive.
The chairman of Himachal Pradesh Public Service Commission K S Tomar and member Pradeep Chauhan also joined the cleanliness drive at the HPPSC office while Director, Information and Public Relations Rakesh Sharma administered the pledge to employees and exhorted the employees to make the Swachh Bharat Mission a big success. Himachal Pradesh University Vice Chancellor ADN Bajpai along with his staff swept the University campus to set an example.
The senior officers and officials of the department participated in the cleanliness drive.
Leaders of BJP and Congress also participated in the 'Swachh Bharat' Mission and paid floral tributes to Mahatma Gandhi and Lal Bahadur Shashtri.
The BJP and Congress had given duties to its MLAs to launch the drive at district headquarters.  Meanwhile rich tributes were paid to Mahatma Gandhi and Lal Bhadur Shashtri on their birth anniversary. Governor, Urmila Singh paid floral tributes to father of the Nation and former prime minister here today.