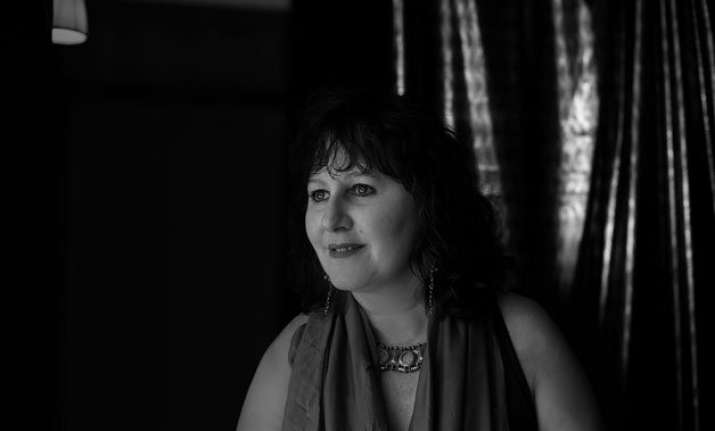 New Delhi: British filmmaker Leslee Udwin, whose latest film on December 16 gangrape has created furore in India for showing the interview of one of the convicts, today said the film is her attempt to examine the attitude of men towards women.
Leslee also claimed she took permission from the then Director General of Tijar jail Vimla Mehra before interviewing the convict Mukesh Singh.
"I wrote a letter to DG of Tihar. The DG of Tihar had to consult with MHA. The letter basically stated that it was a campaigning film. I had applied permission in May 2013 and I got the answer 'yes' in two weeks. Official permission of MHA had also came. Permission from the prison was also signed," she said.
'India's Daughter' tells the story of the horrific Delhi gang rape in December, 2012, from the perspective of the convicts and victim's parents, she claimed.
"We took a lot of time to make the film, almost two years. If we had something sensational, then we would have thrown it out immediately. There is nothing sensational about the film.  It's a very serious campaigning film in the public interest. It's designed to see the change," Leslee told reporters here.
Before making the BBC documentary, Leslee said she met the parents of all the convicts including the juvenile's.
"I actually met all the parents of the convict. Mukesh's (Singh) mother got him to speak. I interviewed his mother and told her we were doing this film and it was important for us to speak to him. She told him to speak to us," she said.
In the interview, Mukesh said the women who went out at night had only themselves to blame if they attracted the attention of gangs of male molesters.
When asked why she gave a platform to the convict, Leslee, who interviewed Mukesh in 2013, said, "That's a great pity. Indian media should highlight what is going on in their mind. You have to keep repeating it until it stops and changes.
"Do you want things to change... Why do you resist? Why did I give a platform to girl's parents? The film looks at the issue of mindset and gender inequality. The film paints a picture of a set of attitudes towards women."
The filmmaker asked people not to have pre-conceived notion about the movie, which will premiere in India on March 8 on a news channel.
"The film ends with global statistics around the world, country by country. Rape is not an Indian problem. It's a global problem."
The BAFTA-winning director, who claimed she had panic attack while making the film, said the most touching moment for her was to sit and watch the film with victim's parents.
"Sitting and watching the film through their eyes was a touching moment for me. They were moved by the film. They are extra-ordinary human beings."