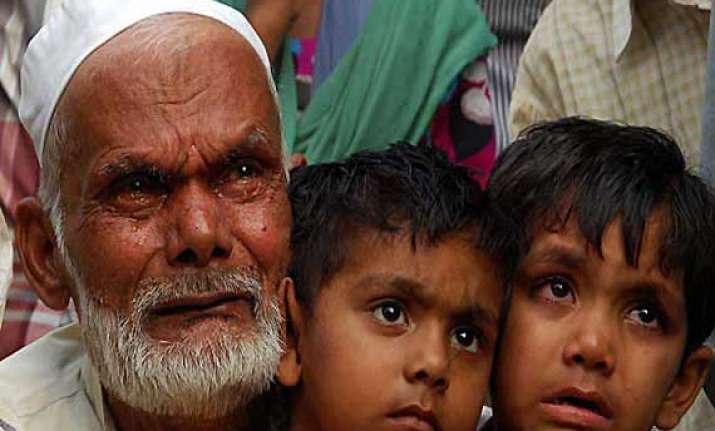 New Delhi: All India Imam's Council (AIIC) and the victims of Muzaffarnagar riots staged a protest at Jantar Mantar here today demanding immediate rehabilitation of victims and action against those responsible for the communal clashes.
"More than 70,000 people are living in refugee camps.  They have lost their relatives, livelihood and everything. We demand that these people be rehabilitated and compensated in the right earnest.
"We also want that all those responsible for the riots should be arrested and punished," said Moulana Usman Baig, National President of AIIC.
Baig also emphasised that there is no scope for riots in the 21st century and efforts should be taken by both the State and Central governments to ensure that such incidents are not repeated.
"Security agencies and governments should take steps that such things are not repeated. Riots are the thing of the past, there should be no space for riots in this modern age, but communal tensions are being flared up ahead of the 2014 general elections. Efforts should be made to defeat such forces," he said.