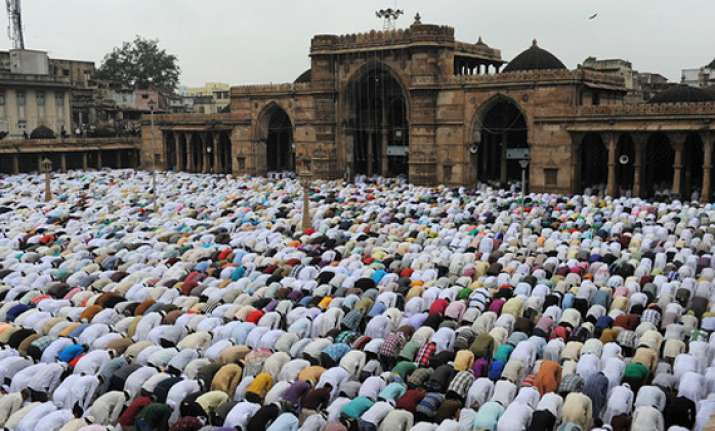 New Delhi/Mumbai, Aug 9:  Millions of Muslims congregated at major mosques across India to offer prayers on the occasion of Eid ul Fitr, marking the end of month-long Ramadan.
Thousands of people, braving inclement weather, turned up at the Jama Masjid, Fatehpuri Masjid and other major mosques of Delhi to offer prayers.
In Mumbai, thousands of devout Muslims offered Eid prayrs at the Hamidiya Masjid in Pydhonie and other mosques.
Reports of Eid celebrations have come in from Chandigarh, Jalandhar, Jaipur, Bhopal, Lucknow, Kanpur, Moradabad, Patna, Ranchi and other cities.