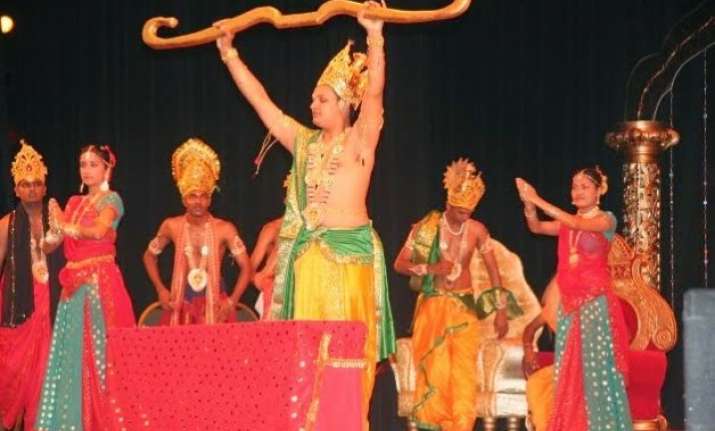 Agra: Ramlila performances are in full swing across the country ahead of Dussehra this week. It would be natural to assume that the performers are all Hindus but that is not the case.
 
In Agra's oldest Ramlila organised by the railways, Muslim actors have bagged key roles including that of Bharat according to a report in the Times of India.
Agra is just 200 km away from Dadri in Uttar Pradesh where a mob lynched a Muslim man for allegedly consuming beef last month. But the participation of Muslim actors in the Ramlila suggests that the two communities still live in harmony across the state despite that tragic incident.
 
The 55-year-old Nawazuddin, who plays the role of Shantanu, said that for him humanity comes before religion. "On stage I'm simply an artist who wants to live the character which talks about humanity. Initially, my relatives and fellow community members questioned my faith and decision to participate in a Hindu religious drama, but for me my first religion is humanity and as its true follower, my duty is to spread it by all means."
 
A younger Muslim actor said that he was inspired by Salman Khan who played a Hanuman devotee in the blockbuster Bajrangi Bhaijaan, which went on to become the second highest grossing Hindi film of all time. Mohammad Saif, a 19-year-old, bagged the role of Bharat ahead of five Hindus at the audition.
 
"If Salman can play an avid admirer of Hanuman in a movie, then why can't I play a role in a Ramlila? I want to be an actor, and an artist does not have any religion. For me this a great opportunity as an actor to bring out true message of Ramlila - that of harmony in the world - by playing the role of Bharat," he said.
 
This Ramlila reportedly draws crowds of around 8000 daily and almost 60,000 on Dussehra.
 
Muslims also used to play the lead roles at the Ramlila in Mumtaznagar in Faizabad. But in the last couple of years they have given up the roles out of respect for the sentiments of Hindus who felt that those playing Hindu Gods should abstain from meat during the ten-day festival.
 
However, they are still associated with the Ramlila as supporting characters like comedians and members of the Vanar Sena.