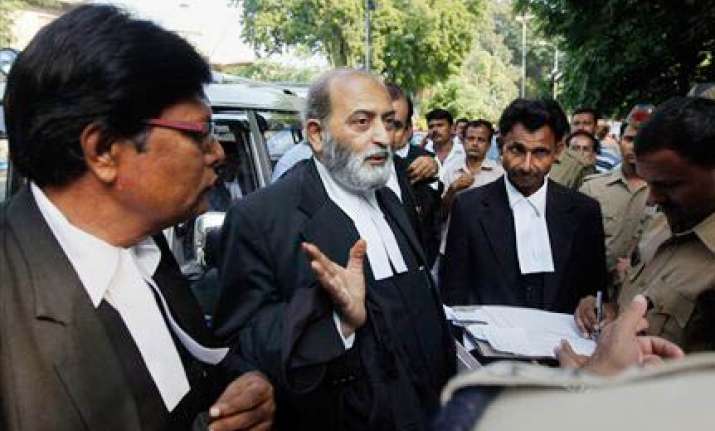 Lucknow, Oct 16: The All India Muslim Personal Law Board today unanimously decided to challenge the Allahabad High Court's verdict on the Ayodhya title suits in the Supreme Court.
"During a meeting of the working committee, it was decided that the AIMPLB will move the Supreme Court directly or through the Sunni Central Waqf Board," Board sources said here.
The 51-member committee discussed in detail the High Court verdict. The Muslim Law Board members had earlier made it clear that the High Court verdict was not acceptable to it as it was based on faith and not on evidence.
The Sunni Central Waqf Board had ruled out giving up claim on the mosque in Ayodhya and said that exploring possibilities for an amicable solution to the dispute without a concrete proposal was a "futile exercise".
The Waqf Board also said that the proposal should be within the framework of Shariat (Islamic law) and felt that the threat by the oldest litigant, Mohammed Hashim Ansari, to pull out will have no impact on the case.
"This issue can only be sorted out when claim of Muslims is upheld. We can not surrender our claim," the Board's Counsel Zafaryab Jilani had said. PTI