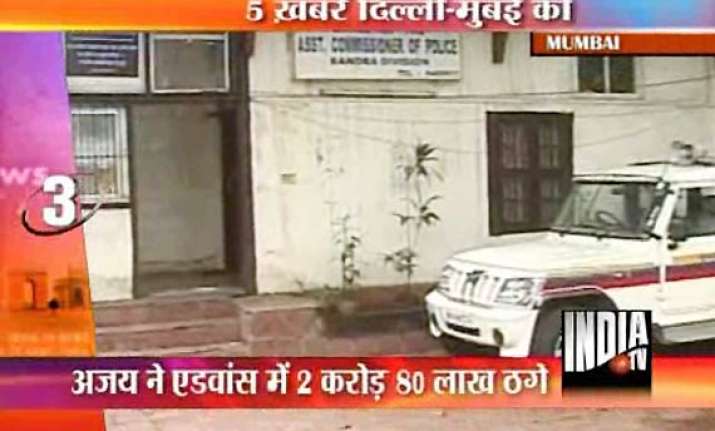 Mumbai, July 21: The Bandra police has arrested businessman Ajay Chopra on charge of selling the same flat to four persons. 

Chopra was produced in court on Tuesday and remanded in police custody till Friday.

Chopra was booked along with his son, Sanam, and his brother Sanjay last month. This is the second case of cheating against them. The first complaint was registered against the accused a few months ago, but they evaded arrest citing health issues. The police are on the lookout for Sanam and Sanjay.

The Chopras have three flats in Prem Ghar building in Bandra (W). They had allegedly collected Rs 2.80 crore in advance from the victims after promising them the second-floor flat. There has been complaints of cheating against Chopra from Surat also.