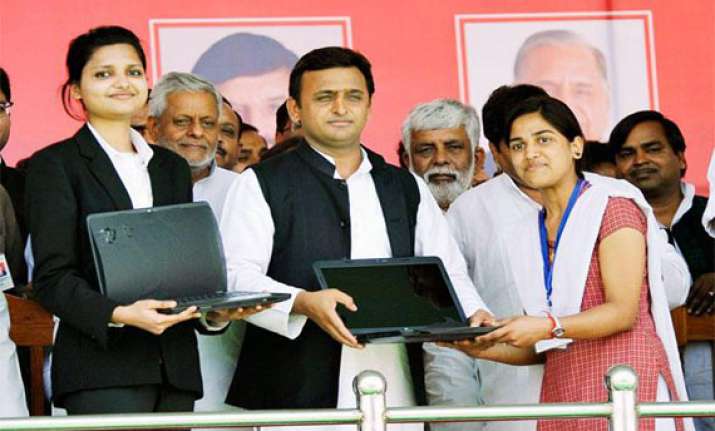 Mathura, Aug 8 : More than 4,000 students were yesterday handed laptops here as part of the Samajwadi Party government scheme to distribute the gadgets amongst students in Uttar Pradesh.
"Since the company contracted to supply the laptops could not supply a bulk order, only 4,013 laptops were distributed yesterday.
"The remaining students would get laptops in a second phase of distribution, when Chief Minister Akhilesh Yadav himself is likely to hand them out," said Durga Prasad Yadav, state minister for transport.
According to official sources, a total of 19,000 students would have received laptops in the district after the final phase of distribution.
Progressive Teachers' Union (PRTU) leader Srinivas Raju alleged that the Congress party's indecisive policies and confusing statements on the state's proposed bifurcation was the cause for the teacher's death.
He demanded that Congress leaders from the Seemandhra regaion clarify their stand to avoid such unfortunate deaths.