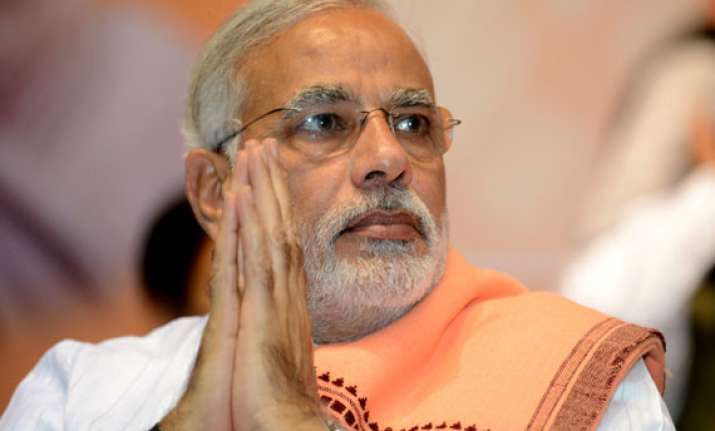 New Delhi: The magestic forecourt of the historic Rashtrapati Bhavan is gearing up for a gala swearing-in ceremony of Narendra Modi next Monday as the 15th Prime Minister of the country in the presence of over 3,000 invitees.
Following the footsteps of Atal Bihari Vajpayee, Modi has expressed his desire for being sworn at the sprawling forecourt so that a large number of visitors can be accomodated to witness the function. Earlier, Chandrashekar was another Prime Minister who took oath at this venue.  
BJP had a landslide victory in the just-concluded polls to elect members for the 16th Lok Sabha and crossed the magic figure of 272 in the 543-member House on its own for the first time in its history.
Modi will be administered the oath of office by President Pranab Mukherjee on May 26 at 6 pm.  BJP President Rajnath Singh, who met Mukherjee today, has already said that invites for the swearing-in ceremony will be sent to about 3,000 dignitaries.  
The historic 'Durbar Hall' at the Rashtrapati Bhavan can accomodate only about 500 people but given the fact that the BJP will be inviting all its allies and other close friends, the forecourt will serve as ta better venue.