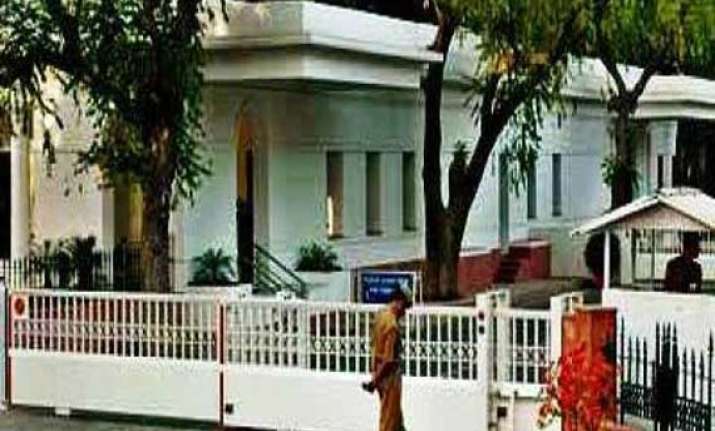 New Delhi: New Delhi's much vaunted address 7 Race Course Road will get its newest occupant Monday night when Narendra Modi will shift to his new official residence barely hours after taking oath as India's 14th prime minister.
Sources told IANS that Modi will move to the house after he attends a banquet hosted by President Pranab Mukherjee Monday night at Rashtrapati Bhavan, located some three km away.
The dinner will begin soon after the swearing-in ceremony concludes at the presidential palace.
Outgoing prime minister Manmohan Singh, who has been occupying 7 Race Course Road for the past decade as head of two successive governments, will move out of the house earlier Monday. He will shift to his new residence, at 3 Motilal Nehru Place, Monday afternoon, the sources added.
According to the sources, 7 Race Course Road houses five bungalows spread over about 12 acres.