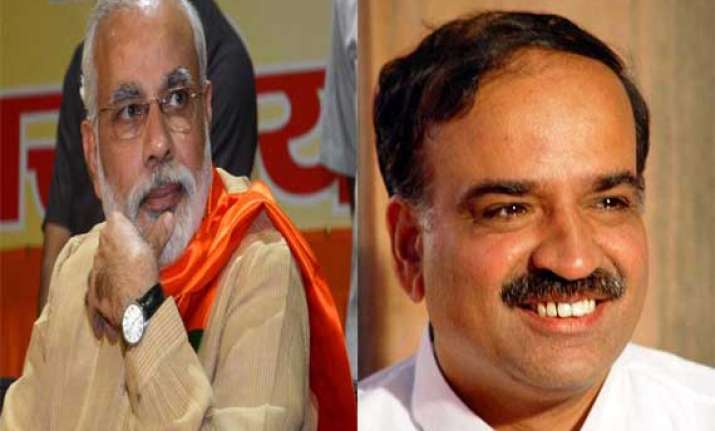 New Delhi: Prime Minister Narendra Modi will meet BJP general secretaries tomorrow at his residence to discuss organisational affairs and ensure that the party does not become incautious in the wake of good showing in the Lok Sabha polls.
According to sources, the reason behind Modi's meeting with the party general secretaries is an attempt to ensure that organisational strength is not weakened in the wake of massive mandate.
Senior BJP leaders said the aim is to keep the party vibrant and not to let the guard down after the party's emphatic victory.
Confirming the meeting tomorrow morning, a senior party leader said no agenda for the meeting has been conveyed to them.