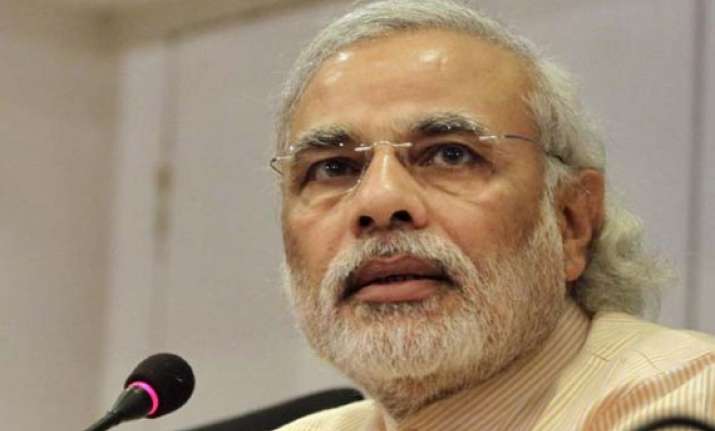 New Delhi: Prime Minister Narendra Modi tonight pitched for a comprehensive global approach against terrorism to generate a social movement to isolate terrorists including in countries where terrorists find "safe havens", an apparent reference to Pakistan.
He made the remarks while receiving French President Francois Hollande's Diplomatic Advisor Jacques Audibert who is on India visit for the 26th round of India-France Strategic Dialogue which he co-chaired with National Security Advisor Ajit Doval yesterday.
Modi described France as one of India's most important global partners that has stood with India through both good and difficult moments.
Welcoming closer cooperation between India and France for meeting their "many shared security challenges", he pitched for a comprehensive approach to combating terrorism.
"The strategy should not only rely on military and intelligence means, but should build a strong international partnership that would generate a social movement to isolate terrorists, including in countries where terrorists finds safe havens, and would also seek to dispel the linkage drawn between religion and terrorism," Modi said.
He did not make mention of any country specifically but his remarks about countries having safe havens was an apparent reference to Pakistan, which is used by terrorists as a base to carry out attacks in India.
The Prime Minister expressed appreciation for the all-round progress in Indo-French ties, including in areas of trade and investment, defence, security, space, civil nuclear energy and science and technology.
He called for strengthening bilateral engagement in the areas of economic cooperation, tourism and people-to-people contacts.
Audibert handed over a letter from Hollande to Modi, in which the French President conveyed his strong commitment to further strengthen Strategic Partnership with India and extended an invitation to the Prime Minister to visit France.
Modi thanked Audibert for Hollande`s invitation and said he looked forward to visiting France at an early date.
The Prime Minister also said that he looked forward to meeting Hollande at the G-20 Summit in Brisbane, Australia, in November.