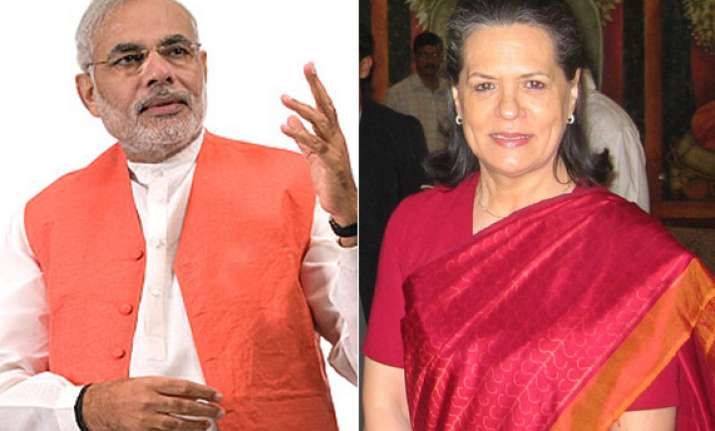 Khalilabad (UP): Narendra Modi today mocked Sonia Gandhi's recent invocation of god in which she prayed that the country be saved from the "Modi model", saying it showed how big a problem she is facing as she had never before referred to god in her speeches.
Addressing a rally, the BJP's prime ministerial candidate said Gandhi has been frequently remembering god in her public address and suggested that it was because of her concern that the 'maa-beta' government was going.
"The wickets of Congress are falling. I never heard Sonia Gandhi invoking god earlier in the last 20-25 years. You can yourself think what kind trouble faces Congress... The maa-beta government is not coming back, it is going," he said, adding that a strong foundation for a new government has been laid in polls held so far.
Gandhi in a public speech had warned against the "divisive" agendas of BJP under Modi and said, "god save the country if they comes to power".