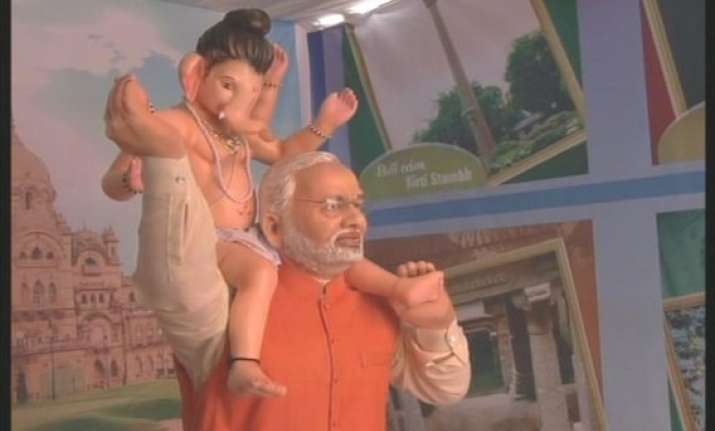 New Delhi: As the fever of Ganesh Chaturthi has filled the entire country with joy and festivity, everyone is trying their best to have a unique Ganpati this time.
While the entire country is engulfed in the aroma of Ganesha coming, people in Gujarat are stuck with their Modi mania where many have clubbed Narendra Modi and Lord Ganesha together making magnificient idols.
In Ahmedabad's Gheekanta area, Narendra Modi is shown in the avatar of Lord Ganesha. This unique idol has been placed in a pandaal which shows the entire journey of Modi, right from being a tea staller to the PM of our country. The best part of this pandaal is that the prayers here are done by both Hindus and Muslims together.
On the other hand, Vadodra expressed its Modi love in a very majestic manner.
In Vadodra, two of the pandaals have placed the Modi and Ganesha together in a distinctive way.