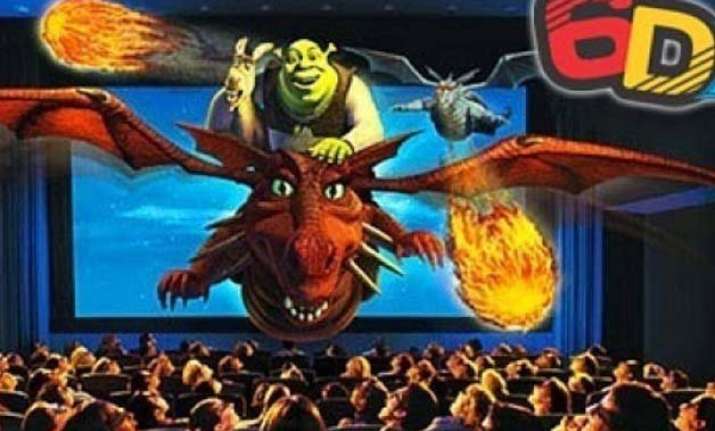 New Delhi: Delhiites will soon be able to enjoy 6-dimension (6D) movie shows in public with a civic body deciding to launch mobile theatres at three landmarks in the national capital.
The 18 to 20-seater mobile theatres, which would be run by New Delhi Municipal Council (NDMC) in partnership with private companies, are expected to hit the roads by February.
"The theatres, a computer-controlled system fitted in mobile vans, will be placed in three different areas of Delhi including Connaught Place and Sarojini Nagar. The other place is yet to be decided," NDMC Chairman Jalaj Srivastava told PTI.
"The multi-dimensional theatre or rider will be based on the newest electronic technology with six degrees of seat movements and 21 special effects that simulate experiences like water spray, air blast, bubbles, rain, smoke, fire, fog, snow, leg ticklers, pokers etc," he said.
The theatres will be placed at parks, markets and public places under NDMC.
The civic body is also claiming it to be first of its kind in the national capital.
"This is first of its kind initiative to be undertaken in Delhi," Srivastava said.
"We had invited expressions of interest in this regard last year. The selected company or individual will arrange for the vans and the 6D theatres' installation. They will have to pay parking fees wherever they park the vehicles for show," he said.
"They will also be free to decide the duration and charges of the show. However, they will be required to pay entertainment tax and take prior permission from police to run the show in a particular area," he added.
NDMC will facilitate them with licenses authorizing them to operate such vehicles on roads. The third area will be identified soon, however, it will be flexible and can be modified later depending upon the response in any particular area, Srivastava said.