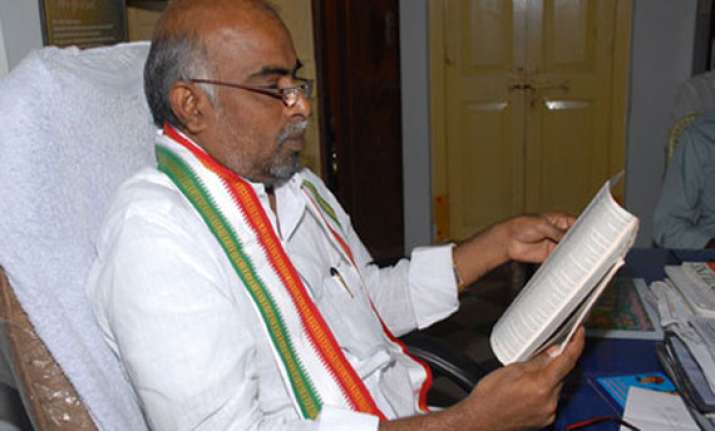 Hyderabad: Andhra Pradesh Rural Development Minister D Manikya Varaprasad yesterday appeared to find fault with AP Chief Minister N Kiran Kumar Reddy for his open remarks against bifurcation of the state.
"Congress took the decision after all parties announced their decision. Once the high command takes its decision, we have to abide by it and if there is anything, we have to convey to them. I don't know whether it is correct on his part to find fault with the high command openly. I don't know under what circumstances he spoke," he told reporters.    
Reddy's open comments highlighting problems involved in bifurcating Andhra Pradesh and favouring "unity" have often been interpreted as defiance of the Congress high command's decision in favour of Telangana, though the Chief Minister asserted that he is not finding fault with the leadership.    
"Congress high command has taken a decision and we have to implement it. We can put pressure on party internally if there is any grievance. We may not like some of their decisions. Chief Minister's decisions may not be acceptable to all, but we abide by those decisions," Varaprasad, who hails from coastal Andhra, said.    
"Our Chief Minister has got used to praise. He does not care for me as I don't praise him or indulge in sycophancy.
Some sycophants are spoiling such an intelligent person," he said.