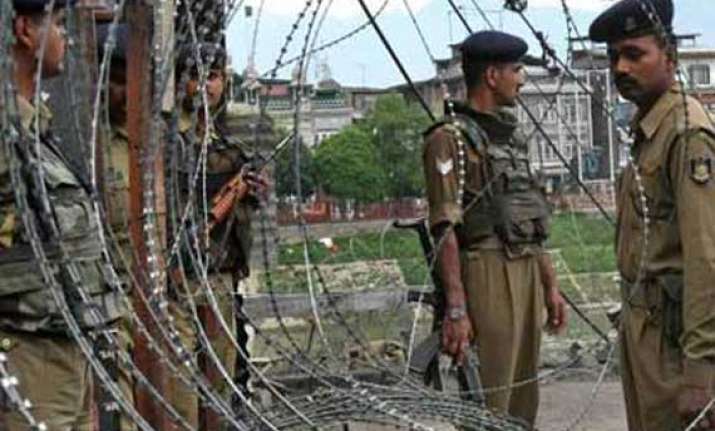 Jammu: Three militants, dressed in army uniforms, Friday attacked an army camp in Jammu and Kashmir's Kathua district riding a goods vehicle they hijacked at gunpoint, but were shot dead after a gunfight. A soldier and the vehicle's driver and another occupant were also killed.
Jammu Inspector General of Police Rajesh Kumar told reporters that the operation against the three guerrillas, dressed in army uniforms, ended in the evening after all three were killed by the security forces.
The three militants earlier hijacked a truck, killed one rpt one of its occupants and forced the driver to take them to the army camp in the Kathua district.
The body of the vehicle's driver has been found some distance away from the Kalibari-Janglote army camp where the three guerrillas were engaged in a sustained gunfight by the security forces.
"The body of Tarseem Singh, the driver of the Balero load carrier that had been hijacked by the militants from Dayal Chak on the Jammu-Pathankot national highway, was spotted by some civilians two kilometres away from the Kalibari-Janglote camp," Rajesh Kumar said.
"Tarseem Singh belonging to Ranbir Singh Pura area was forced to drive the vehicle by the militants after they killed one occupant of the vehicle on the spot and injured three others at Dayal Chak around 4.30 a.m.," he said.
"The bullet-riddled body of Tarseem Singh has been taken over by police for completion of formalities," he added.