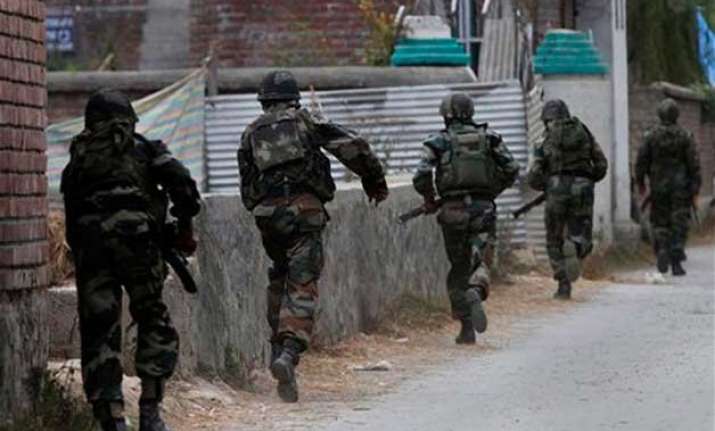 Jammu: Army and Police, in a joint operation, today claimed to have busted a big hideout of Hizbul Mujahiddin in Kishtwar district of Jammu and Kashmir.  Acting on a tip off, a joint team consisting of troops of Delta Force and Kishtwar police today carried out a massive search operation in Sirthal area, an Army officer said.  
Sirthal has been a stronghold of Hizbul Mujahiddin terrorist outfit for the past many years and hideouts of such nature are often utilised by terrorists during winters.  The continuous efforts of two days by security forces in adverse weather conditions resulted in the busting of a natural cave hideout.
"The joint operation was carried out on a tip off from a local source leading to the busting of the hideout," he said.  
Security forces unearthed a huge cache of arms and war like stores that included one AK-56, seven AK 47 Magazines, one Under Barrel Grenade Launcher, three Rifle 12 Bore, 515 rounds of 7.62 MM AK 47, 27 Under Barrel Grenades Launcher Grenades, 14 Hand held grenades, one Binocular, one magazine pouch and one blanket, he said.
General Officer Commanding (GoC) Delta Force complimented the troops who took part in the operation.