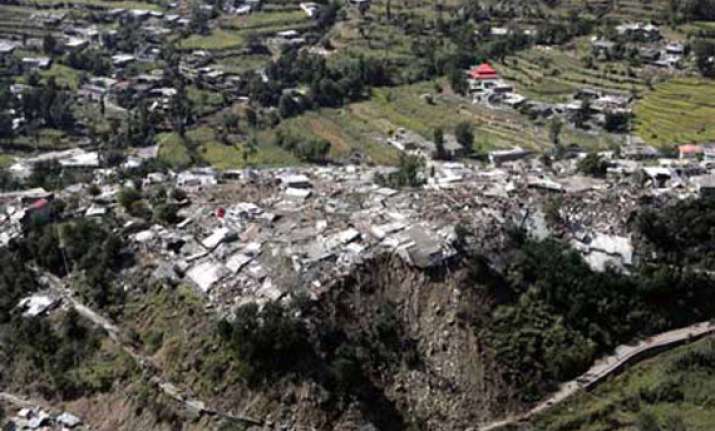 Srinagar, Apr 15: A low-intensity earthquake measuring 4.1 on Richter Scale shook parts of Jammu and Kashmir in the wee hours today.
"An earthquake of magnitude 4.1 occurred at 2:20 AM with its epicentre at India-China border in Ladakh region," a disaster management cell official said here.  
The epicentre was located 209 km east of Leh town near the border between Ladakh and Xinjiang region of China.  
The tremor, however, was not felt in the Kashmir Valley, the official added.
There were no reports of any casualties, he said.