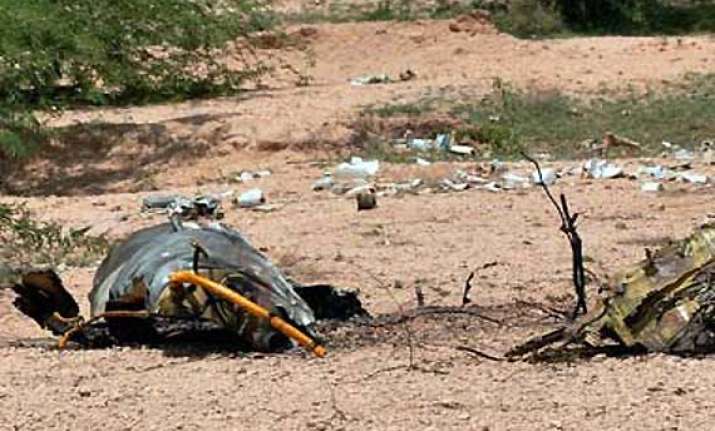 New Delhi, Nov 24: A MiG-21 Bison combat aircraft of the Indian Air Force (IAF) Saturday crashed near Naliya in Gujarat, the second such accident this year. The pilot is safe.
The lone pilot, a wing commander, bailed out safely, an IAF spokesperson told IANS here.
No casualty was reported on the ground, the officer said.
The fighter aircraft, which took off from Naliya air base, was on a routine training sortie when it crashed.
"This is the second accident of a MiG-21 this financial year," the spokesperson said.