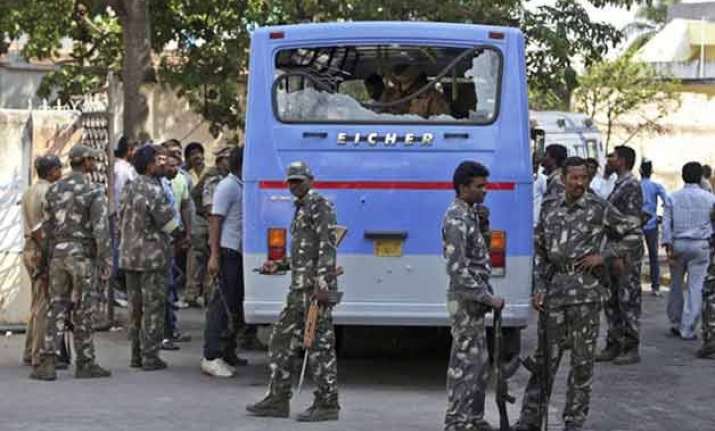 New Delhi: The Home Ministry on Wednesday sought a report from the Telangana government on the killing of five alleged terror operatives, who were gunned down by police while they were trying to escape from custody.
In a communication, the Home Ministry asked the state government to send a detailed report on the circumstances leading to the killing of the five alleged terror operatives yesterday in Warangal district, official sources said.
Five alleged terror operatives, including founder of local militant group Tehreek-Ghalba-e-Islam (TGI) Viqaruddin Ahmed alias Viqar, were shot dead by police while they were trying to escape from a police van in Telangana's Warangal district. The incident occurred when Viqaruddin and his associates snatched weapons and tried to attack the policemen escorting them to a court in Hyderabad from Warangal Central Prison.
Union Home Minister Rajnath Singh is said to have spoken to Telangana DGP Anurag Sharma last evening and took a briefing on the incident.