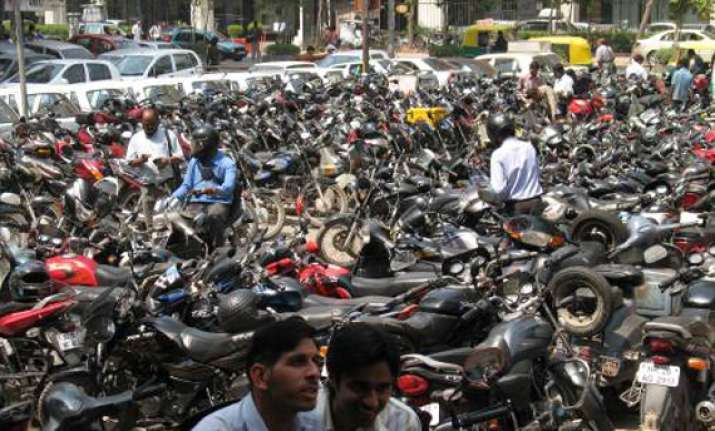 New Delhi, Dec 7: Delhiites may have to shell out more money as tax under several heads with the Municipal Corporation of Delhi today proposing an increase in property tax and introduction of congestion charges at crowded places. 

Presenting the budget for 2012-13, MCD Commissioner K S Mehra proposed increase in parking charges, street parking charges and property charges besides introducing new charges like congestion charges and conservancy charges. 

The budget proposed the introduction of congestion charges in commercial areas of Karol Bagh, Paharganj and City Zones of MCD to notify road stretches for imposing charges. 

"Residents and property owners of that particular area will be exempted and given passes. Charges would be applicable to those who bring their vehicles into these areas from 8 am to 9 pm," Mehra said.

He said MCD, that is ruled by BJP, expects an additional revenue of Rs 520 crore through new taxation proposals.  However, BJP, wary of the negative impact these can have on its prospects in the municipal elections next year, said the proposals announced by Mehra in his budget speech will not be implemented.

MCD plans to cough up an extra Rs 180 crore through street parking charges while it expects the proposed 3-5 per cent increase in property tax to fetch another Rs 150 crore.  While residential areas may see an an increase of 3-4 per cent in property tax, industrial areas will witness 3-5 per cent hike. Farm houses may have to cough up five per cent extra in this regard.

A sum of Rs 100 crore is what the civic body expects to collect through conservancy charge—Rs 5,000 to be collected from those who organised social, religious, political and other functions which generate garbage while parking charges is expected to fetch Rs 40 crore and congestion charge Rs 50 crore.

Mehra said revenue has increased to Rs 5,601 crore in the current year from last year's Rs 4,426 crore.  "The next fiscal, the revenue is expected to increase to Rs 6,829 crore which is an increase of Rs 1,228 crore or 22 per cent," he said.

The budget also announced that Rs 45 crore has been earmarked for providing computers to students of Class IV of MCD schools. Cashless medical treatment scheme for MCD employees will also start from the next fiscal.

The budget also proposes that every ward will get two jetting machines for effective cleaning of public toilets and two each auto tippers per ward for effective removal of garbage from narrow lanes.