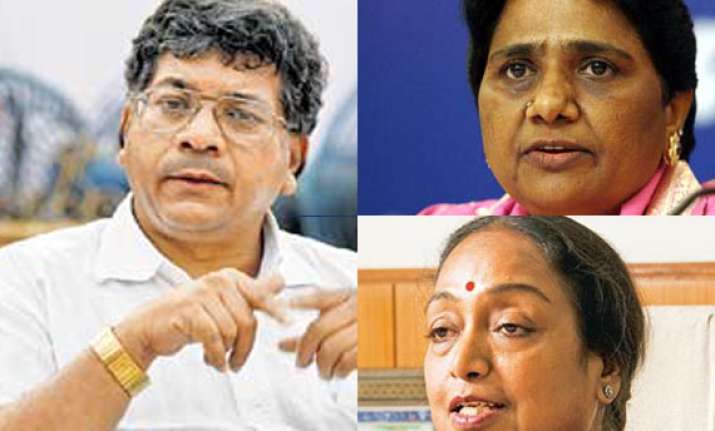 Nagpur, Oct 15: Uttar Pradesh Chief Minister Mayawati should not be afraid of Congress if the party prefers to appoint a Dalit as the Prime Minister ahead of the UP polls next year, RPI leader Prakash Ambedkar said today.
 
Ambedkar, the grandson of Dalit icon B R Ambedkar, sougt to know if the BSP President will be unhappy if a Dalit is named to the top post by the Congress, which heads the UPA Government at the Centre.

Ambedkar's statement comes a day after Mayawati said Congress might make either Lok Sabha Speaker Meira Kumar or Union Minister Sushil Kumar Shinde the Prime Minister to split the Dalit vote ahead of the UP Assembly polls in mid-2012.

"She should be happy if a Dalit becomes the PrimeMinister. Both (Congress leaders) Meira Kumar and Shinde are more competent than Mayawati," Ambedkar told reporters here. 

Besides these two, Congress has prominent Dalit faces in Buta Singh and Union Minister Kumari Selja, he said.  Meira Kumar is an ex-Indian Foreign Service (IFS) officer, while Shinde is a veteran politician who had been a Chief Minister of Maharashtra. Their political image is better than Mayawati's, Ambedkar claimed.

The former MP ruled out the possibility of mid-term Lok Sabha polls, saying both major political parties, Congress and BJP, are in agreement of not facing the elections now.

He reiterated his call for a viable third front consisting of non-Congress and non-BJP parties.