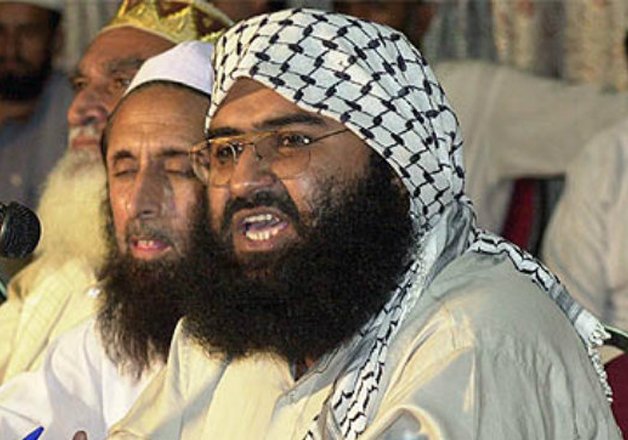 New Delhi: Days after Pakistani authorities lodged an FIR in connection with the Pathankot IAF base terror attack, Pakistan's top diplomat Sartaj Aziz said that Jaish-e-Mohammed (JeM) chief Maulana Masood Azhar, the mastermind of the strike, has been under 'protective custody' since January 14.
Azhar, along with a few other operatives of the JeM, has been kept under protective custody and that some of the terror outfit's premises have also been sealed, he said, adding that 'action will follow against Azhar and others the moment evidence becomes available'.
This is for the first time a top functionary of the Pakistan government has confirmed that Masood Azhar is in custody. Aziz, who is Pakistan PM Nawaz Sharif's Foreign Affairs Advisor Sartaj, also said that 'it was for India to decide on dates for Foreign Secretary-level talks'.
His remark comes amid reports that officials from both the sides are in touch for rescheduling the crucial Foreign Secretary-level meeting which was postponed after January 2 attack. Pakistan, which wants an early dialogue with India, is hoping the confirmation would soothe nerves.
'Modi-Sharif may meet next month'
"The ball is in India's court," he said. "The answer to it lies entirely with India," he said, adding he hoped PM Narendra Modi and Nawaz Sharif will meet on the sidelines of the Nuclear Security Summit in Washington next month.
On Pakistan's SIT officials visit to India, he said the visit may come in first few days of March to probe the attack and that his country was pursuing the investigation 'seriously'.
He said one of the mobile phone numbers linked to the attackers was traced to the terror group's headquarters in Pakistan's Bahawalpur and called the lodging of the FIR in connection with the Pathankot assault as a "logical and positive step" in bringing the perpetrators to justice.
Aziz said the FIR filed four days back in the Pathankot attack case has created legal basis for a Special Investigation Team of Pakistan to visit India to collect evidence. He said India has agreed to the SIT visit.
Asked about Defence Minister Manohar Parrikar's comment that the SIT will not be allowed to go inside the Indian Air Force base in Pathankot, Aziz said access to crime scene always helps the investigators.
Pakistani authorities had lodged an FIR in connection with the Pathankot attack on February 18, without naming Masood Azhar. The FIR was filed against "unknown persons" after weeks of probe into the terror assault that had led to the postponement of Foreign Secretary-level talks. It was registered at Counter-Terrorism Department (CTD) centre in Gujranwala, Punjab province.
'India, Pak can vacate Siachen'
Further stating that Nawaz Sharif and Narendra Modi share a 'good chemistry', the former's Foreign Affairs Advisor said that the two sides can withdraw forces from Siachen with a mutual understanding.
"PM Modi's willingness to enhance relations with Pakistan is seen. Modi-Sharif have actual affection for one another. PM Modi's Lahore stopover was extremely appreciated in Pakistan", he said.
"India and Pak can vacate Siachen on mutual understanding, we can revise the proposal. India-Pak NSAs are in common contact," he added.
Aziz's remark holds significance as it comes in the backdrop of avalanche in Siachen earlier this month which claimed the lives of  9 Indian jawans.