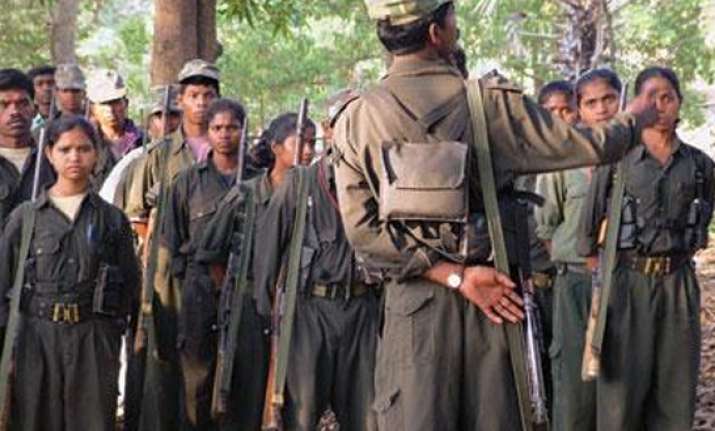 New Delhi, Jun 20: The Maoist are recruiting and indoctrinating children and had constituted children's squads and associations as part of mass mobilisation, a UN report said.
The annual report of the UN Secretary-General on Children and Armed Conflict, submitted to the Security Council last week, said information has been received on recruitment and use of children by Naxalites, particularly in Chhattisgarh and some districts in adjoining states.
"Maoist armed groups were recruiting and indoctrinating children, and had constituted children's squads and associations (Bal Dastas, Bal Sangham and Bal Manch) as part of mass mobilisation," it said quoting official records.
The UN said the information was supported by a 2010 National Commission for Protection of Child Rights report, which indicated that children were being recruited by Naxals through intimidation and abduction and were used in support roles, including as lookouts, messengers, porters and cooks.  The report also pointed to the recruitment of children by now defunct militia Salwa Judum. The Supreme Court last year ordered disbanding of the anti-Maoist group.
Referring to Home Ministry's statistics, the UN report said in 2011, incidents of attacks on schools by Maoists continued to be reported and between 2006 and 2011, Maoist armed groups destroyed 258 school buildings, mostly in Chhattisgarh, Jharkand and Bihar, of which 21 schools were destroyed between January and November 2011.
The UN report said in January 2011, the Chhattisgarh government conceded that security forces were using 31 schools and the use of schools by the security forces continued to be reported in various states in 2011.
The global body also referred to a government of India scheme, Bal Bandhu, which is being implemented in 10 districts of Andhra Pradesh, Assam, Bihar, Chhattisgarh and Maharashtra to address children's needs comprehensively, focusing on protection, education, health, nutrition, sanitation and safety aspects, including through local community participation.
The present UN report, which covers the period from January to December 2011, is submitted pursuant to Security Council resolution 1998 (2011), by which the Council requested UN secretary general Ban Ki-moon to submit a report on the implementation of its various resolutions on children and armed conflict.
The present report provides information on grave violations committed against children, in particular the recruitment and use of  children, sexual violence against children, the killing and maiming of children, the abduction of children, attacks on schools and hospitals, and the denial of humanitarian access to children by parties to conflict in contravention of applicable international law.