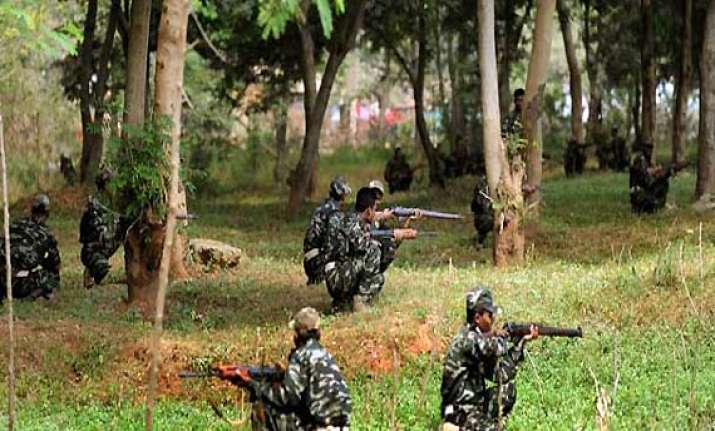 Raipur, Aug 19: Eleven jawans of the Chhattisgarh police were killed and three injured on Friday in an ambush orchestrated by armed Maoists, police officials said. 

"The ambush occurred at about 4:00 pm in between Bhadrakali and Bhopalpatnam in Bijapur district," said Additional Director General of Police, Ram Niwas, "A force of about 70 had set out from Bhadrakali for operational and 'admin' [logistical] operations."

While the ambush survivors have made radio contact with headquarters, the team is yet to return to their camp at Bhadrakali. The police party was travelling on foot when it was attacked. According to the police, no weapons were lost in the ambush and the survivors are believed to be safe.

Ram Niwas said that four or five Maoists were also killed, and some bodies had been recovered, but precise fatality figures would be available once the police had more information.

The casualties in this particular ambush mean that the Maoists in Chhattisgarh have killed 54 members of security forces this year, according to figures compiled by the Delhi based Institute for Conflict Management.

Last year, 153 troopers were killed in Maoist attacks across the State, including a single attack in Dantewada that claimed 76 troopers of the Central Reserve Police Force.