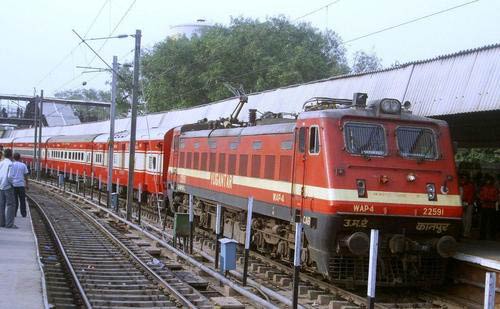 Varanasi, Nov 8 : Train services on the main Delhi-Howrah line were disrupted for several hours following timely detection and difusion of bombs placed by Maoists on the rail track near Mughalsarai, police said.  
Bomb Disposal Squad and RPF jawans deactivated the bombs kept between Ismailpur and Rafiganj stations. Jodhpur Howrah Express, Kalka Mail and Dehradun Howrah Express were detained due to the detection of bomb on the rail track.  
Elsewhere, Maoists blew up the rail track Near Kurni in Muzaffarpur, Bihar. The block development office in Banke Bazar near Gaya was also blown up. Maoists set fire to a cellphone tower in Madanpur near Aurangabad, Bihar.
In neighbouring Jharkhand, Maoists blew up three block buildings in Palamu and also disrupted train services.  One CRPF jawan was killed in a landmine blast near Bokaro.
PTI adds: Trains coming into and going out of Bihar were stopped at various places on Sunday night following threats by Maoists to blow up tracks during a bandh called by them.
ECR chief Public Relations Officer Dilip Kumar said a gateman told the station manager of Ismailpur that Maoists had told him they have planted bombs on the tracks between Ismailpur and Rafigunj stations and threatened to blow up the tracks if movement of trains was not stopped forthwith.
Following this, the ECR authorities stopped many trains, including Rajdhani Expresses, at various stations which caused disruption of rail traffic in the Gaya-Mughalsarai grand chord section of Mughalsarai division of the East Central Railway, Kumar said.
The Jodhpur-Howrah Express was stranded at Rafigunj, Doon Express at Dehri, Sasaram-Ranchi Express at Sasaram, New Delhi-Howrah Superfast Express at Kudra, Shipra Express at Saeed Raja and Patna-Dehri Intercity Express was detained at Gaya.
The Bhubaneswar Rajdhani, Sealdah Rajdhani and Ranchi Rajdhani were detained at different stations in Dhanbad division but their names were not being divulged for security reason, he said."We plan to allow resumption of normal traffic only after security clearance tomorrow," Kumar said.PTI