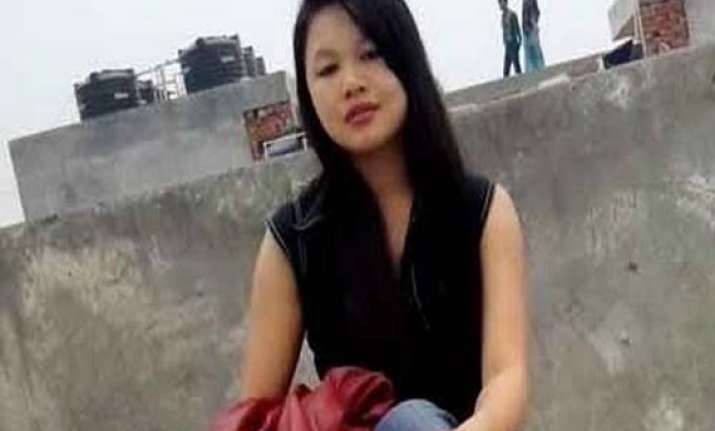 New Delhi, May 31: Manipuri students today staged a noisy protest at South Delhi's Malviya Nagar police station demanding the arrest of the murderer of a Manipuri girl Awangshi Anganphy in Chirag Delhi.
The 21-year-old girl was found murdered in a rented room in Chirag Delhi's House No 424B, but the police filed a case of suicide.
Athot, preisdent, Students Union of North-East alleged that there were deep injury marks on the body of the girl, but the police is trying to hush up the murder.
The students shouted slogans against Delhi Police, and closed the gates of the police station.  The victim was working in a Saket mall.