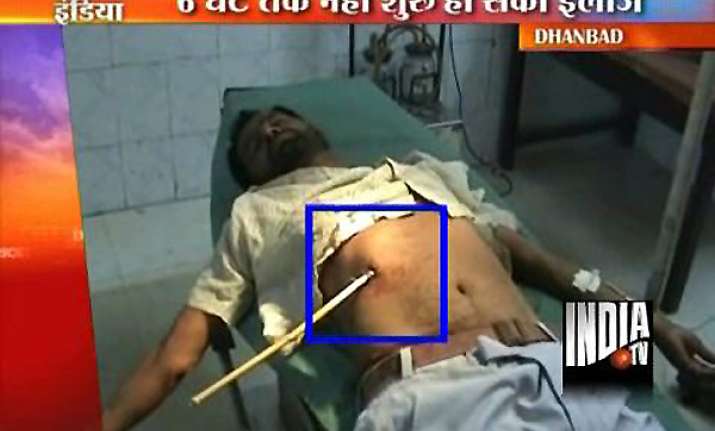 Dhanbad, Aug 29: Gagan Singh, a resident of Kolakusuma under Saraidhela police station of Dhanbad has been admitted to Bokaro General Hospital, after an arrow shot at him pierced his stomach on Saturday night.
 
DSP Sanjay Ranjan Singh said, there was a fight between two groups, and some persons belonging to one group shot a hail of arrows at the other group. One of the arrows pierced Gagan's stomach.
 
He was rushed to PMCH Hospital here, but the doctors there could not extract the iron tipped arrow out fearing threat to his life.
 
He was rushed to  Bokaro General Hospital on Sunday, where he is out of danger, says the DSP.
 
Gagan lay screaming for nearly six hours, as the arrow which had pierced his stomach was causing unbearable pain.