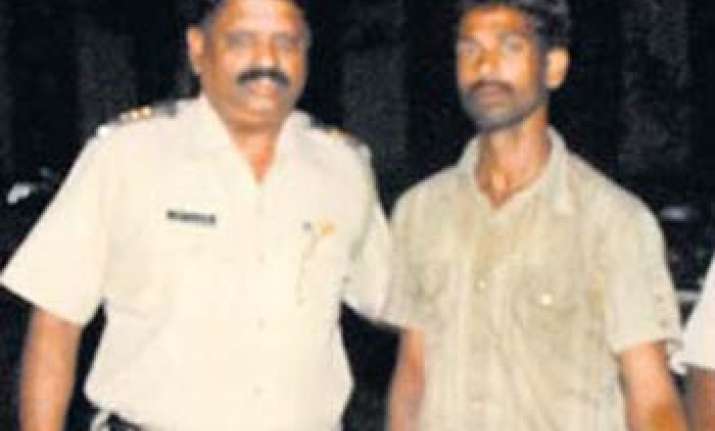 Ravindra Salvi, 36, a prisoner at Yerawada open jail in Maharashtra would have been relesed by January had he been loyal, but now he will be out of jail only after three years.
 
Reason: He escaped from the open jail because of his desire to meet his son on his birthday, reports MidDay.
 
Ravindra Salvi wanted to be with his son for his birthday. He fled the the open prison situated outside the Yerawada Central jail on Saturday.
The convict, Robert alias Ravindra Anil Salvi, said his bonding and desperation to meet his son on his birthday made  him fight all odds and escape from jail.
Prisoners who can be reasonably trusted not to attempt escape are housed in the open prison.
Salvi, who was formerly a painter by occupation, has two children. He was serving a two-year term in an abetment to suicide case, and had only three months of his term left.
However, this act of his will now prolong his stay behind bars by another two years.
"The jail police arrested him from Sawant Petrol Pump in Tingre Nagar yesterday. Salvi has confessed that he escaped from jail to meet his son as it was his birthday," said jail superintendent Padmakar Bhalerao. "Soon after his escape, we contacted his family and came to know that he had gone home. We approached his wife and warned her of the consequences, if he failed to return to jail quickly. He was later arrested by the jail staff near Sawant Petrol Pump near Tingre Nagar in Vishrantwadi."
Salvi also visited a temple in Chatushrungi where he offered prayers. 
"The sepoy who was on duty to keep vigil over the five prisoners in the open jail has been suspended for dereliction of duty," said Bhalerao.
Salvi, however, had a different story to tell. He said he surrendered after realising the gravity of his crime.
"It was my son's birthday, and I wanted to see him once," said Salvi who had had his two-year sentence reduced because of good conduct. He will be produced in court today for reconsideration of judgment.