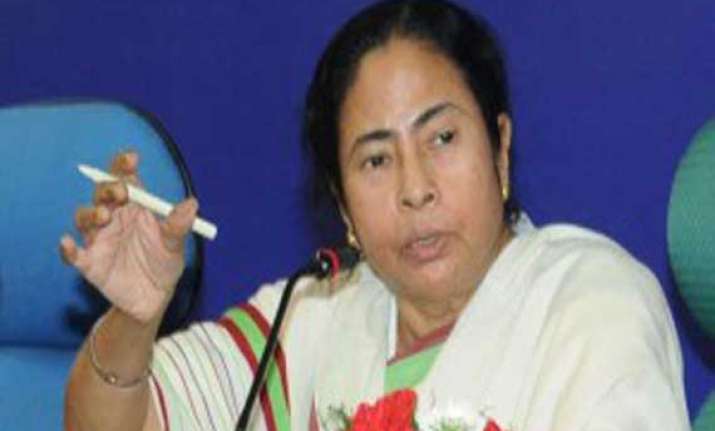 Kolkata : Hitting back at BJP prime ministerial nominee Narendra Modi who had slamming her government for its "vote bank politics", West Bengal Chief Minister Mamata Banerjee Thursday said Gujarat had regressed under him.
"Contrary to the tall claims by Modi about development in Gujarat under his reign, growth rate of Gujarat actually declined during his period.
"Gujarat's growth rate which was 14.97 percent during 1980-1990 and 12.77 percent during 1990-2000, fell to 9.82 percent during his period from 2001-2011," Banerjee said on her official Facebook page.
"It is all false propaganda that is being carried out," said Banerjee who claimed industrialisation in Gujarat was a "myth" and "false propaganda" as the "industrial development occurred prior to his coming to power in the western state".
Addressing a rally in north Bengal's Siliguri earlier in the day, Modi had accused the Trinamool government of betraying the faith of people of Bengal and claimed the state witnessed no real change after the new government came to power.