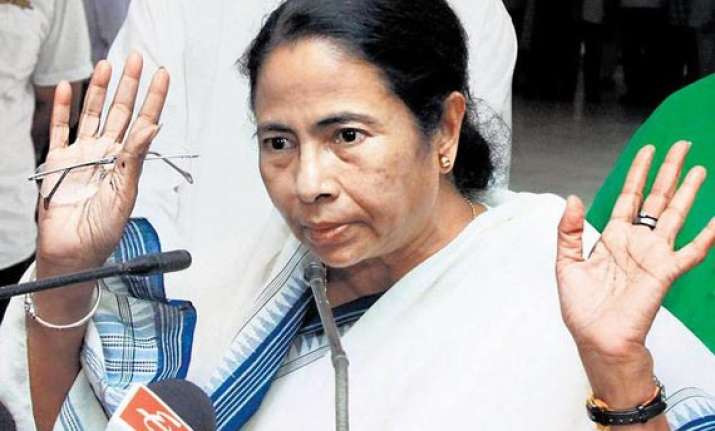 Kolkata, July 28: West Bengal Chief Minister Mamata Banerjee tonight took serious exception to union government calling a team of Gorkha Territorial Administration in Darjeeling to New Delhi in the backdrop of a talk of separate Telangana state and said Telangana cannot be compared with Darjeeling.
"I do not understand why the union government is behaving in a partisan manner by calling 3-4 persons of GTA to Delhi. 
The call has come from the highest office of a political party. When Darjeeling is peaceful and according to tripartite agreement (of which union government is a party) election was held and GTA was formed and development process is underway, why is Delhi making efforts to kickstart a fresh agitation to serve vested political interest. It is a matter of shame," Banerjee said in her Facebook post.
"Before last Lok Sabha elections, Telangana was announced by a political party. Why is it now being brought out as an issue just before Lok Sabha election? Telangana cannot be compared with Darjeeling.
When everything is settled, why is Delhi insisting on disrupting the peaceful situation and play with fire? It is reported that Delhi has directed the GTA persons to go in for a separatist movement," she said.
Banerjee said "Darjeeling is a part and parcel of our state. We are united and we will remain united. Any conspiracy hatched by a political party and the union government will be defeated by the people of Darjeeling and West Bengal." "I'm proud of Darjeeling.
Lakhs of tourists are visiting Darjeeling and tour operators and hotels are flourishing in business with a growth in the economy. Darjeeling is smiling.  ...We will not allow anybody to divide and rule," the chief minsiter said.