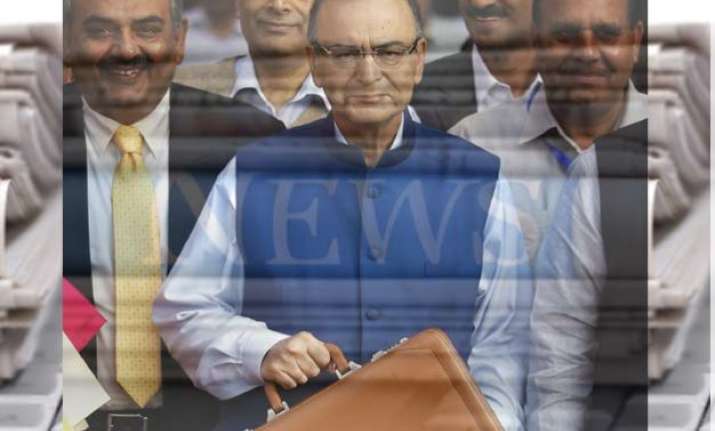 The presentation of Union Budget 2015 by Finance Minister Arun Jaitley in the Parliament today attracted the entire media attention, leaving other major events uncovered.
Now, when the hustle bustle around the budget has come to a slow, it is time to catch on the news happenings that got neglected as the entire nation was busy calculating the pros and cons of the budget 2015-16.
Here we have listed major happenings of the day!
1. Russian Opposition leader got shot dead
In a shocking incident, Boris Nemtsov, a charismatic Russian opposition leader, was gunned down today near the Kremlin. The 55 year old was a sharp critic of President Vladimir Putin and his murder just a day before a planned protest against the government has raised many eyebrows.
However, Putin ordered Russia's top law enforcement chiefs to personally oversee the probe of Nemtsov's killing. US President Barack Obama called Nemtsov as a "tireless advocate" for the rights of Russian citizens and advised the Russian government to carry out "prompt, impartial and transparent" investigation to bring the perpetrators to justice.
2. AIMS doctor held for raping Sikkim women
Delhi Police on Friday arrested a doctor of All India Institute of Medical Sciences (AIIMS) for allegedly raping a 25-year-old woman from Sikkim in south Delhi's Hauz Khas area.
The accused Mehar Taj, 27, is a junior doctor in neurology department of the government hospital.
In the raid, four others, including a woman, were arrested for trafficking the woman from her residence in Sikkim, and forcing her into prostitution..
3. VHP calls for Kandhmal bandh over entry-ban on Togadia
Reacting over local administration' decision of barring Pravin Togadia from entering the Odisha's communally-sensitive Kandhamal district, the Vishwa Hindu Parishad (VHP) has called for a total shutdown in the area.
The hardline VHP leader was scheduled to address the Praishad's golden jubilee celebrations in the area. Opposing his address, a Christian group wrote to Chief Minister Naveen Patnaik saying Togadia's visit could fan communal tension, following which the ban came.
4. Live heart airlifted from Bengaluru to Hyderabad
A living heart of 30 year old man declared brain dead in Bengaluru, was airlifted to Hyderabad for transplantation into a woman at Yashoda hospital. The heart was transported via green corridor created between Victoria hospital to the airport in northern side of the city, distant by about 40 km.
The man Pandit Shivaraye Baje was hit by a private bus on his way to work on Thursday. His liver, kidneys and cornea have also been retrieved at Victoria hospital for transplantation in other patients.
5. World Cup: India beats UAE by 9 wickets
India today overpowered minnows UAE for third win in a row in the group stage match of ICC World Cup 2015.
After the bowlers led by off-spinner Ravichandran Ashwin (4/25) bundled out UAE for a paltry 102 in only 31.3 overs, the batsmen made short work of the target knocking off the required runs in only 18.5 overs in a completely lop-sided Pool B contest.