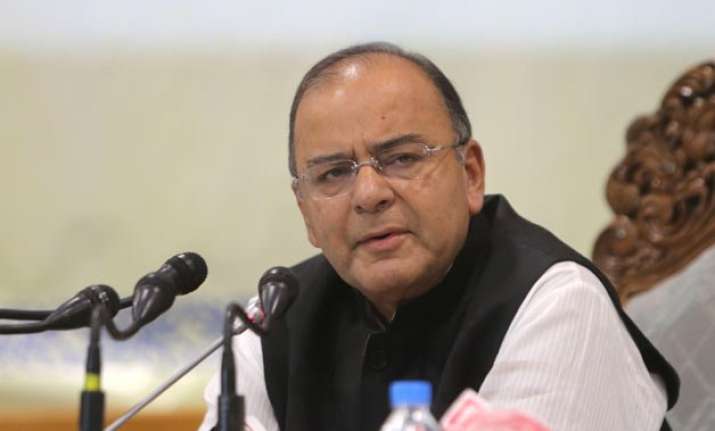 Patna: JD(U) on Tuesday rolled out its 'Shabd Wapsi' campaign as part of which DNA samples along with signatures will be sent to Prime Minister Narendra Modi demanding that he retracts his DNA barb against Chief Minister Nitish Kumar. Kumar said he along with RJD President Lalu Prasad and Congress leaders would hold a press conference on Wednesday to brief about the programme of the secular alliance.
NIA chief to quiz captured Pak militant today
Jammu: NIA chief Sharad Kumar will personally interrogate LeT's Pakistani militant Mohammed Naved Yakub, captured after Wednesday's attack on a BSF convoy, who was today remanded in the custody of the anti-terror agency by a Jammu court. Kumar will be visiting Jammu today and lead the interrogation team.
BJP to launch Parivartan Rath campaigns in Bihar on today
Patna: The BJP said that the "movement for change" has begun in Bihar and announced four simultaneous 'Parivartan Yatra' as part of its campaign this month to cover entire state for the forthcoming Assembly polls to seek the mandate of public for it. Ananth Kumar, who is also Bihar in-charge of BJP for Assembly elections, said these yatras will be launched on August 12 and will continue till August 28.
BJP president Amit Shah on West Bengal visit today
Kolkata: BJP president Amit Shah is on a visit to West Bengal today. He has a programme at a chamber of commerce followed by a book launch.
The muhurat of the film, titled Netaji - Mulayam Singh Yadav on in Lucknow today
Lucknow: The life and times of politician Mulayam Singh Yadav will get a big screen treatment with a biopic on the Samajwadi Party leader, starring Raghubir Yadav, in the works. The muhurat of the film, titled Netaji - Mulayam Singh Yadav will be done by Mulayam Singh's brother, senior cabinet minister Shivpal Yadav on today.
Kamat's bail hearing likely to come up today
Panaji: Alleging that former chief minister Digambar Kamat is a habitual offender, crime branch has sought his custodial interrogation as "1.2 crore bribe paid to him by Louis Berger company former officials is to be traced". Police also suspect that the original file pertaining to the allotment of consultancy contract to the company is concealed by Kamat.
Mamata to meet Pawar, Sharad Yadav today
New Delhi: West Bengal Chief Minister Mamata Banerjee will have a meeting with NCP chief Sharad Pawar and JD(U) leader Sharad Yadav here today, a development that is being seen with much significance in terms of a new political equation shaping up.
Court to Record Irom Sharmila's Statement
New Delhi: A Delhi court is likely to record statement of Manipuri rights activist Irom Sharmila, who is facing trial for allegedly trying to commit suicide during her fast-unto-death at Jantar Mantar here in 2006.
Illegal telephone exchange case: SC to hear Maran's plea today
New Delhi: Former Telecom Minister Dayanidhi Maran moved the Supreme Court on Tuesday against cancellation of bail by Mardas HC in a case related to alleged setting up of an illegal telephone exchange.  The apex court agreed to hear Maran's plea on Wednesday.
CM Naveen Patnaik to launch free laptop scheme in Berhampur today
Berhampur: Free laptop distribution scheme will be launched by Chief Minister Naveen Patnaik in Berhampur in an event today.
Acharya Devvrat to be sworn in as HP Guv today
Shimla: Acharya Devvrat will be sworn-in as the 27th Governor of Himachal Pradesh on here today. Governor-designate Devvrat will be administered oath of office by Chief Justice of High Court Justice Mansoor Ahmed Mir.