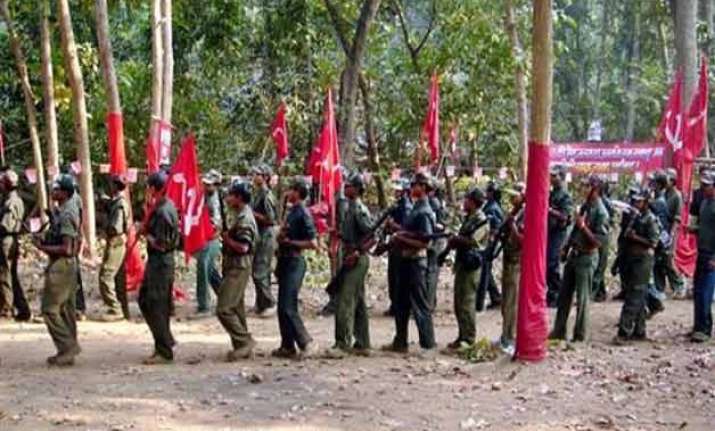 New Delhi: Jharkhand's thriving extortion industry spares none. Almost every citizen living in the countryside, who has a government job, runs a business no matter how big or small has to pay a share of his earnings to the armed outfits operating under the garb of left-wing extremist crusaders.
Months after when a para-teacher was freed by his family from a group of armed criminals called Pahadi Cheetah in a south-west district of Simdega in Jharkhand, the rebels came back again to demand extortion money.
The teacher was kidnapped by the rebels but was freed after demanding an extortion amount of Rs. 5,000 from the family. Just when his shock and numbness began wearing off, they came back again to demand Rs 5,000 from the teaching assistant who earns a monthly salary of Rs 6,000. And he paid, firmly controlling his urge for bravado.
According to a report in Hindustan Times, the teacher's neighbour Mohammad Azhar, who had brushed aside the criminal gang's demand for Rs 10,000 three times, but eventually had to pay with his life.
Another citizen Ram (name changed) a mobile shop owner, said a People's Liberation Front of India leader once called him and demanded 10 cellphones but after pleading the rebels, they settled for Rs. 5000.
The People's Liberation Front of India is a breakaway faction of the Communist Party of India (Maoist).
Kidnappings and murders for ransom as little as Rs 2,000 to Rs 5,000 by the left-wing extremist (LWE) groups are common in Simdega. In the last five years, the police have registered 74 murders by these outfits, maximum being 23 in 2012. But locals say the number should be much higher because several killings go unreported as people do not lodge complaints out of fear.
In the neighbouring Bolba village, PLFI and Pahadi Cheetah have killed around 12 people in the last 5 years, half of the victims being para-teachers, for refusing to pay levy.
 
Pahadi Cheetah, which means cheetah of the hills, is one of the 17 splinter Left-wing extremist groups active in Jharkhand.
Like the Maoists, these outfit members camp in jungles, dress up in battle fatigues and carry sophisticated arms and ammunition.
In the last 10 years, Simdega and the nearby districts of Khunti and Gumla have seen a rapid rise of these splinter outfits, partly fuelled by lack of jobs and the lure of easy lucre. More than 70% of the population in Simdega is tribespeople, living on an average per capita income of roughly Rs 75.
Sources said rates are fixed—Rs 2000 to Rs. 5,000 for adhoc and group IV government staff living in villages, Rs 10,000 from shop owners and somewhere between Rs 12,000 and Rs. 1 lakh for government contractors.
These outfits have marked out their territories and go hunting with a rate card.