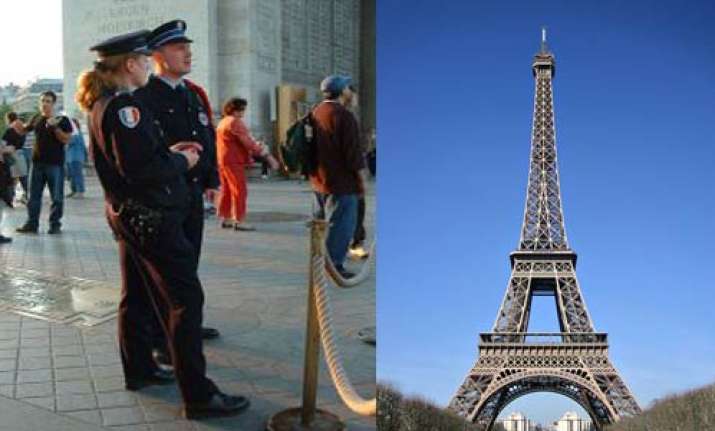 New Delhi, May 22: An Indian national from Madurai is being interrogated by French police for allegedly scouting recruits for the Al Qaeda, reports Indian Express. 

He is also being investigated for his contacts in Pakistan which he is said to have visited often and, of late, for his alleged links with the anti-Shia terror outfit, Jundullah, in Karachi. This group has been designated a foreign terror organisation by the United States.

The accused, Mohammed Niaz, is said to be in his 30s and has been working as a software professional in France for many years. He, however, holds an Indian passport and visited India some six months ago to look up his mother.

It's reliably learnt that Indian authorities, too, had Niaz under watch during his month-long stay in India. He is believed to have moved around extensively in south India but security agencies did not find anything "alarming or suspicious" against him here. The conclusion was that he probably just came to look up his mother.

Now that he has been picked up in France and even called the main target of anti-terror raids carried out across Paris suburbs on May 9-10, sources said, India will wait for French authorities to first complete their investigations and share the findings before it takes any action.

As of now, India is yet to ask for consular access. From what is known here, Niaz's father had a government job which he left and went to work in the Middle-East. His mother has been living in Madurai and he, possibly, has an extended family in the south.

While nothing adverse has so far been found against him in India, sources said, French investigators believe that he was "extremely radicalised" and had been recruiting jehadis in France. Six others, who have been arrested with him, were picked up a day earlier while Niaz was arrested on May 10 on his return from Algeria.

In his last trip to Karachi, he is said to have established contact with Jundullah, an anti-Shia group which has connections with Al Qaeda. This group has mainly targeted Iran and one of its key founders, Abdolmalek Rigi, was captured and executed by Iran last year.

French authorities had been keeping a close watch on Niaz's activities as a scouter, which is how his trips to Pakistan were pursued keenly. However, the provocation to move against him immediately could have come after warnings that Al Qaeda may soon launch terror attacks in US and Europe as a retaliation to the killing of Osama bin Laden. As of now, New Delhi is waiting to hear more details from Paris but is keen to obtain access to Niaz to explore his India links.

Niaz is the second Indian national to be arrested on alleged terror charges overseas — after Mumbai resident Roshan Jamal Khan who was picked up from a Barcelona mosque in 2008 and is serving a six-year jail term. Khan's family strongly denies the charges and the Spanish Supreme Court reduced his jail term by two years.