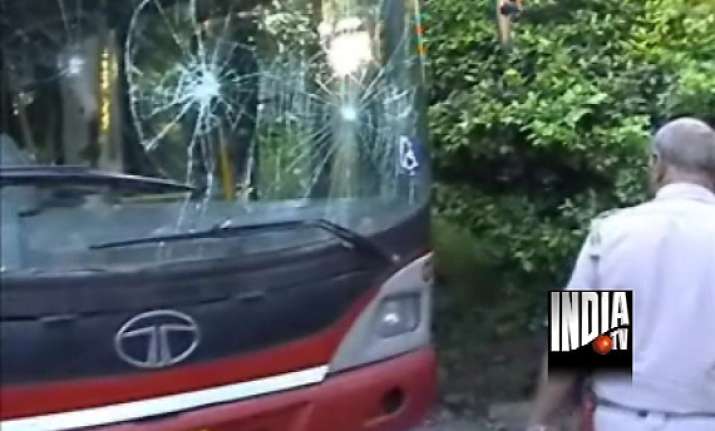 New Delhi: A low-floor DTC bus today crushed 20-year-old Sahil to death in Katwaria Sarai in south Delhi.
Eyewitnesses said, two DTC buses were racing to overtake each other, and in the process one of them hit Sahil riding a scooty. He died on the spot.
An angry mob broke the glasspanes of the DTC bus.
Police have sent the body for post mortem.