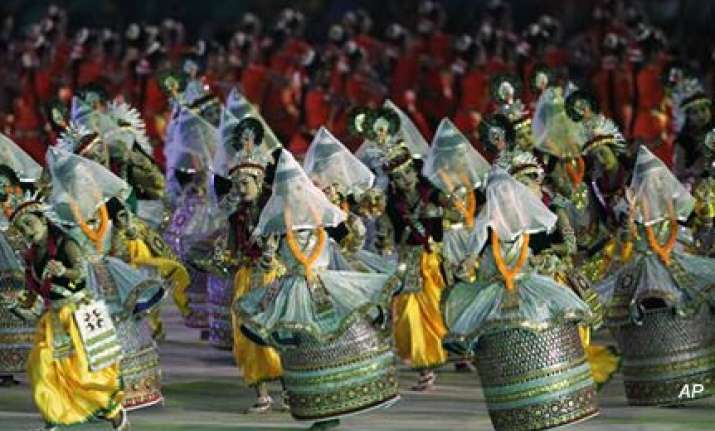 New Delhi, Oct 3 : Millions of viewers glued to their television sets were in for a rude shock tonight as long advertisement breaks on official broadcaster Doordarshan during the telecast of Commonwealth Games opening ceremony deprived them of the excitement of live coverage.  
The ceremony ended at around 10 pm but Doordarshan continued with its "live" telecast by Doordarshan of the ceremony till 11 pm.  The ceremony broadcast which began at 7 pm in the evening was interrupted by frequent commercial breaks due to which the feed got deferred.  
The opening ceremony which was a spectacle of Indian culture and tradition was watched by over three billion viewers worldwide but some of the viewers, especially in Delhi, felt "cheated" as their friends telephoned to share their excitement about the grand function. The state-owned broadcaster has got the exclusive broadcast rights of the Games.
"We feel cheated. The state-owned broadcaster should not have done this. After all negative publicity, we got something to cheer but Doordarshan's attitude deferred our excitement also," said Ananya Dasgupta, a college student.  
"It was atrocious on part of Doordarshan. They thought about money only. They cheated the nation by depriving an actual live coverage," said Ajit Sharma, an advertisement professional. PTI