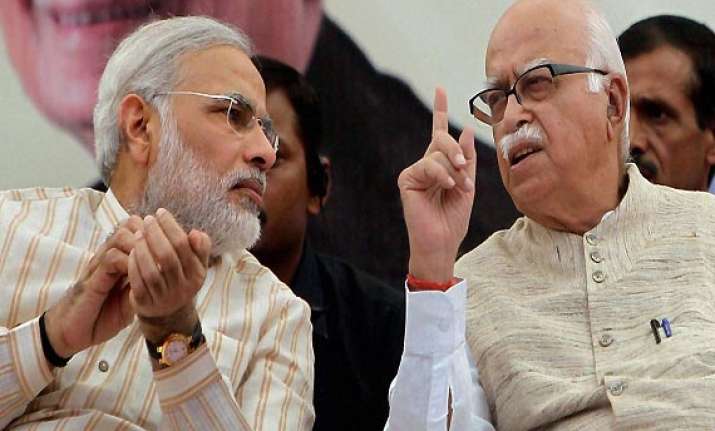 Gandhinagar: The Bharatiya Janata Party patriarch L.K. Advani today filed his nomination papers for the Gandhinagar Lok Sabha constituency.
"I had never intended not contesting from Gandhinagar," senior BJP leader L K Advani said here on Saturday as he arrived for filing his nomination from the Lok Sabha constituency.
Advani, who has been the MP from here for five times, was reacting to questions related to the controversy regarding his desire to contest from Bhopal because of his reported differences with the party's prime ministerial candidate Narendra Modi.
The veteran leader recalled his relations with Gujarat and Gandhinagar from where he is seeking re-election to the lower House for the sixth term.
"Absolutely. Rejoicing. Afterall, my relations with Gandhinagar and with Gujarat did not start with my contesting from here. They started with the unfortunate aspect (partition) that accompanied India's Independence," he said when asked whether he was happy to be contesting from Gandhinagar.
When asked about his reported preference for Bhopal over Gandhinagar, Advani said, "No, that is not exactly true. There was a very strong request from Madhya Pradesh to contest from Bhopal also."
Polling for the seat will take place on April 30. The sources said Modi will accompany the BJP patriarch while filing of his papers. Advani's daughter Pratibha is also likely to be present.