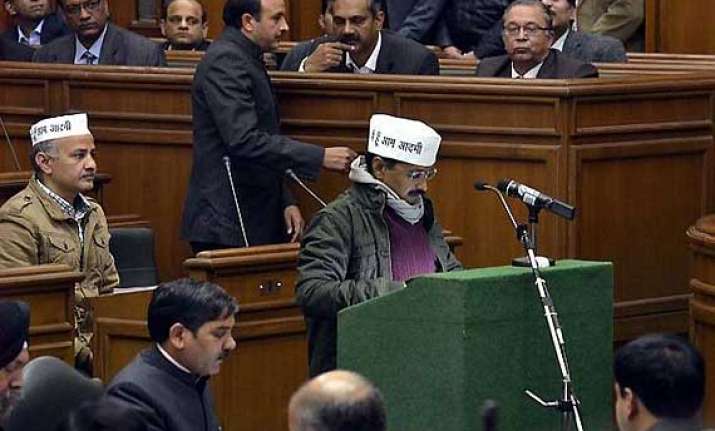 New Delhi: There were unprecedented chaotic scenes inside Delhi Assembly today as BJP and Congress MLAs trooped into the well and broke mikes demanding Law Minister Somnath Bharti's resignation over his midnight raid against African women.
The  Speaker adjourned the House till tomorrow.  The four-day assembly session, which began today, was marred by protest and unruly behaviour by both BJP and Congress legislators.
Repeated disruptions my members led to adjournment four times. The session was called for the  passage of controversial Jan Lokpal Bill and the Swaraj Bill.
Later Delhi Chief Minister Arvind Kejriwal alleged there was  "match fixing" between BJP and Congress over the issue.