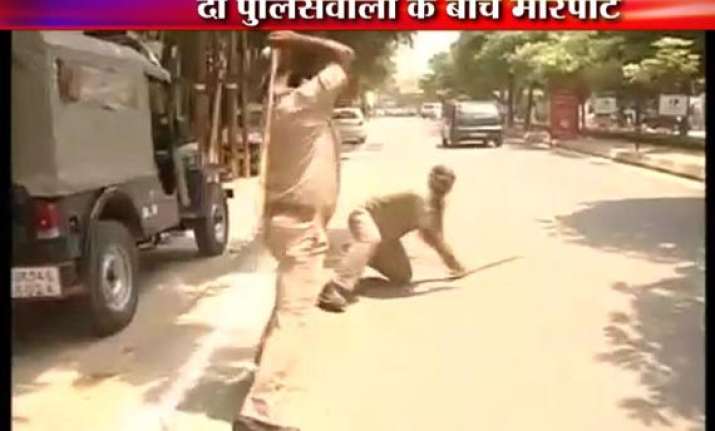 Lucknow, May 22: Two PAC (Provincial Armed Constabulary) constables  in Lucknow - Mukul Yadav and Sunil Dikshit - today had a quarrel  at Indira Gandhi Pratisthan here soon after the UP chief minister Akhilesh Yadav left the venue.
The two were posted for CM's security, but one of them was found absent. The constable that was missing later came and said he had gone to drink water because of scorching heat.
Soon the quarrel progressed from heated words to lathi-wielding. Both of them began to strike the other with lathis resulting in profuse bleeding injury to the heads of both.
They were taken to hospital and later suspended.