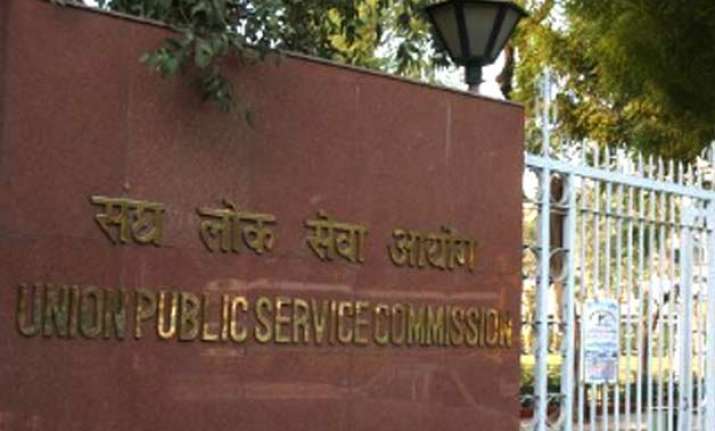 New Delhi: Union Public Service Commission (UPSC) today declared the results of the prestigious civil services examination.
Women have secured first four positions in this year's exam results with Ira Singhal topping the list.
Renu Raj, Nidhi Gupta and Vandana Rao have got second, third and fourth positions respectively.
Ira and Nidhi, who hail from Delhi, are Indian Revenue Service (Customs and Central Excise) officers whereas, Renu Raj is a doctor by profession. She hails from Kerala.
Here is the list of top 50 candidates:
1- IRA SINGHAL
2- RENU RAJ
3- NIDHI GUPTA
4- VANDANA RAO
5- SUHARSHA BHAGAT
6- CHARUSREE T
7- LOK BANDHU
8- NITISH K
9- ASHISH KUMAR
10- ARVIND SINGH
11- SANSKRITI JAIN
12- NEELABH SAXENA
13- NISHANT JAIN
14- SAKETA RAJA MUSINIPALLY
15- ABHIJEET KAPLISH
16- ANANYA DAS
17- AJAY KUMAR DWIVEDI
18- C M SAIKANTH VARMA
19- ADITYA UPPAL
20- AMAN MITTAL
21- LAKSHMIKANTH REDDY G
22- NEHA
23- DHAMELIYA ANILBHAI TULASHIBHAI
24- AYUSH PRASAD
25- MANISH MISHRA
26- NEHA KUMARI
27- PATEL MIHIR PRAVINKUMAR
28- KHUSHAAL YADAV
29- PARAMVIR SINGH
30- GOWTHAM POTRU
31- B FOUZIA TARANUM
32- MERCY RAMYA I S
33- DEEPSHIKHA SHARMA
34- ARUNRAJ S
35- MUHAMMED ABDAAL AKHTAR
36- BALAJI D K
37- SEEMA PUJANI
38- LINGRAJ PANDA
39- VIVEKANAND T S
40- ASHA AJITH
41- ARJUN SHARMA
42- HIMANSHU KHURANA
43- PAVAN AGARWAL
44- MOHAMMAD ROSHAN
45- GARGI JAIN
46- BASEER UL HAQ
47- PRASANTH M S
48- ABHIJIT SHUKLA
49- RAJA GOPAL SUNKARA
50- KRANTHI KUMAR PATI