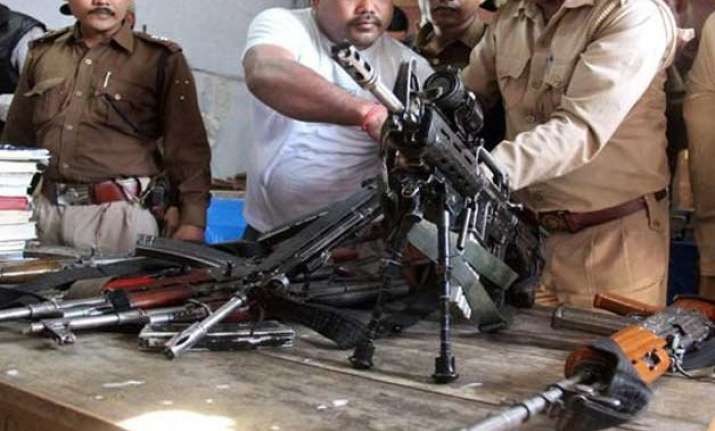 Guwahati: An NDFB (Songbijit) linkman was killed by militants of the outfit during an encounter with security force that busted their camp in a dense forest in Assam's Chirang district yesterday, a senior police official said.  A joint team of police and CRPF's COBRA unit busted the NDFB(S) camp inside Manas Reserve Forest under Panbari Police Station, IGP Dr L R Bishnoi told PTI.
Acting on a tip off, the police picked up NDFB(S) linkman Sombaru Basumatary, from Amlaiguri village and during interrogation he confessed to supplying ration to the ultras' camp and agreed to take the force to the spot.
 As the security personnel approached the area on foot through dense jungles, the militants started firing on them from automatic weapons and one of the bullets hit Sombaru who was in the front showing the way, Bishnoi said.  Sombaru was carried by police personnel on shoulders out of the jungle and taken to hospital where he succumbed to his injuries.
The security personnel and NDFB(S) insurgents exchanged fire for 15 to 20 minutes before they escaped taking cover of the dense forest.
Police then found a temporary camp and preliminary investigations revealed that NDFB (S) vice chairman G Bidei along with six militants - Bidai, Batha, Jarimin, Birbai, Jwetwn and Jewthi - had been staying there, the IGP said.  
From the camp, police recovered 45 rounds of AK ammunition, 19 rounds of M-16 ammunition, 70 kg rice, four kg pulses, five litre mustard oil, salt packets, sugar, six sheets of polythene and as many blankets, five jackets, nine t-shirts, five pairs of trousers, utensils, medicines, toiletries, dry and green vegetables, perfumes, and board games.